Deadline- 1 February 2013
Integrated Water Management announced International training programme "Technology for Integrated Water Management" focuses on understanding the water system and on applying technology to enhance integrated water management and –policy. The programme aims to improve the understanding of concepts and systems and enhances knowledge regarding tools and technologies. This will enable innovative planning and action from a new perspective and approach.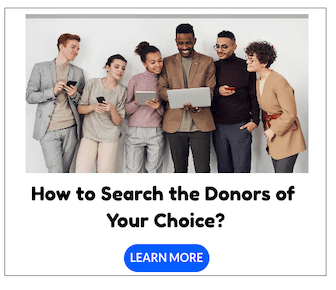 This programme exists of 3 parts:
The first part is focusing on the current state of knowledge regarding global water problems, integrated water management and integrated risk assessment.
The second part focuses on technologies for industrial and ecological water usage.
The third part offers an integration of all gained knowledge and confronts the student with several modelling aspects in a river basin management framework. The integrated approach demonstrates the inter dependencies between the different subsystems which allows the student to think in river basin scale including all its aspects.
Eligibility & Criteria-
Applicants are a resident AND national of one of the countries listed in website
Applicants must not older than 45 years
Applicants must hold a master degree (or equivalent) in sciences, applied sciences, applied biological sciences or nautical sciences.
Applicants must have the required English proficiency. Applicants need a proof of at least 1 year of comprehensive English-based instruction at a university or recognized equivalent. If not, a TOEFL test is required with a minimum total score of 550 on the paper based test (PBT), or 79 on an internet based test (IBT); or an IELTS test with a minimum overall band score of 6,5; or a proof of another test of similar level as TOEFL or IELTS.
Applicants should be working preferably in the field of water management, water purification or water treatment. The candidates should have a good overview of water issues in the area they are living or working in.
Applicants  must be currently employed or have a written (future) employer's guarantee of (re)integration in an organisation where the acquired knowledge and skills will be immediately applicable. Applicants (future) employer should state his support with an official letter.
Applicants do not apply for more than one VLIR-UOS scholarship a year. Applicants are only admissible for a training programme scholarship if applicant have not received a VLIR-UOS scholarship for a training programme before.
Only for employees of a university that currently receives support from VLIR-UOS through the IUC programme: applicant need a letter from the IUC coordinator stating that their department is not involved in IUC.
Required Documents-
curriculum vitae
university degree
transcript of academic records
A document explaining the grading system
A document proving the applicant's knowledge of English
Two letters of recommendation
A recent employer's certificate
One recent passport size photo
A signed declaration by the Flemish IUC coordinator
A photocopy of your international passport
Documents in English, French and Dutch are accepted
For more information, visit this link