Deadline: 11 April 2016
ResilientAfrica Network's (RAN) Eastern Africa Resilience Innovation Lab (EA RI Lab) at Makerere University in Kampala Uganda is inviting applicants for its Resilience Innovation Challenge 4 Conflict (RIC4CONF) with a focus on sourcing, developing, and scaling of transformative technologies and approaches that will strengthen resilience to shocks and stresses that arise from chronic conflict and its effects.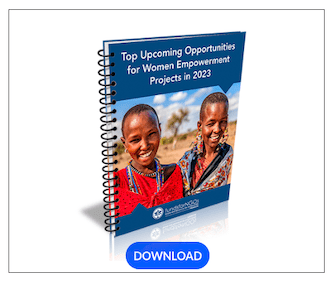 RAN is looking to catalyse and incentivize the development of solutions that will impact agricultural production and markets, enhance skill building in education curriculum, as well as livelihood diversification and financial inclusion
Objectives
To design and operationalize a scientific, data-driven, and evidence-based resilience framework for sub-Saharan Africa;
To strengthen resilience at the individual, household and community levels through innovations;
To enhance resilience-related knowledge generation and sharing.
Priority Intervention
Harnessing curriculum development towards skills development and entrepreneurship
Financial inclusion for wealth creation
Creating an inclusive environment for every citizen
Grants Information
Phase 1– Ranging between US$15,000 to US$40,000
Phase 2– Range between US$50,000 to US$100,000
Phase 3– Range between US$100,000 and US$ 200,000
Eligibility Criteria
Teams of university students, university faculty and student-faculty collaborations from established universities worldwide are eligible to apply.
Organizations are also eligible to apply. Potential applicant organizations may include foundations, NGOs, faith-based organizations, private businesses, business and trade associations, colleges and universities, community based organizations and civic groups.
All applicants in this category must be legally recognized entities, formally registered under applicable law, and they should attach evidence to that effect on their application.
Teams of individuals that are not university students are also eligible to apply.
Entities that are ineligible to apply include: Government agencies (local and foreign), non-incorporated entities (informal organizations), and individuals not affiliated with any legally recognized entity, any individuals or organizations participating in, linked to, or sponsoring subversive activities including criminal acts, terrorism or related activities.
Colleges, universities, and research facilities that are funded by, and/or affiliated to, a foreign government are not considered a foreign government.
All USAID restrictions pertaining to US Government funding apply.
The RAN Resilience Innovation Challenge seeks applications that have an operational focus in low-income and middle-income countries, as defined by the World Bank
How to Apply
Interested applicants can apply via given website.
For more information, please visit Resilience Innovation Challenge.