Deadline: 5 July 2016
The Netherlands Organisation for Scientific Research (NWO) is currently seeking applications for its Food & Business Applied Research Fund (ARF), providing grants to applied research contributing to innovation for food security and private sector development in the 15 partner countries of Dutch development cooperation.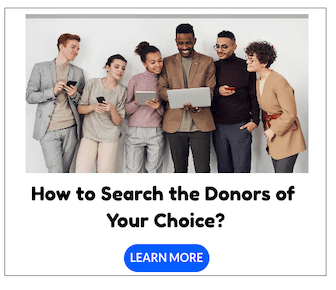 ARF aims at promoting research supported innovations that are readily applicable and contribute to the enhancement of sustainable food security for the most vulnerable populations in the fifteen partner countries of Dutch development cooperation.
Grant Value
A grant amounts to a minimum of 50,000 euros (for six months) and a maximum of 300,000 euros (for 36 months). Per 6 months a maximum of 50,000 euros ARF subsidy can be applied for.
Grants should contribute directly to the project. Reimbursable cost includes:
Personnel and overhead: Salaries for personnel, which should be guided by the organisations' norms and legal regulations for the country concerned.
Audit costs: for a final external independent audit up to a maximum of 5,000 euros, so as to review and verify the correct application and justification of the ARF grant and the co-funding contributions.
Travel and accommodation: Travel and accommodation expenses for consortium partners and of the expenses incurred in short trips (<3 months) of team members directly related to the project up to a maximum of 20 per cent of the ARF grant budget.
Research costs: durables (buildings excluded), consumables, assistance.
Knowledge sharing costs: activities organised by the consortium, such as workshops (including evaluation workshops), capacity building, meetings, local/regional dissemination of results aimed at involving stakeholders from outside the consortium up to a maximum of 15 per cent of the ARF grant budget.
Eligibility Criteria
A consortium applying for the ARF should consist of at least two partners that integrate different kinds of knowledge and execute a project as an effort of co-creation:
A private or public practitioner organisation registered in one of the fifteen partner countries of Dutch development cooperation acting as the main applicant.
A research organisation from a partner country or from the Netherlands, acting as co-applicant.
In case the organisation/company is not a local branch of a Dutch partner or the research organisation is not from the Netherlands, a third co-applicant is required, that is from The Netherlands. This can be a private or public practitioner organisation or a research organisation.
In the execution of the project at least one researcher from a partner country must be involved (not necessarily as consortium member). The involvement of additional partners, acting as co-applicant is encouraged. Next to this, gender expertise and female participation is required in the consortium and/or the project team.
Eligible Partner Countries
Afghanistan, Bangladesh, Benin, Burundi, Ethiopia, Ghana, Indonesia, Kenya, Mali, Mozambique, Palestinian Territories, Rwanda, South Sudan, Uganda, Yemen.
How to Apply
Applications must be submitted through an online process.
For more information, please visit Applied Research Fund.