Deadline: 31 March 2016
The Project "Water and Sanitation in Urban Settings" of The Coca-Cola Department of Regional Water Studies at TERI University with the support of USAID is inviting applicants in order to offer scholarships to final year graduate and post graduate students who are interested in showcasing their ingenuity in the field of managing water and sanitation.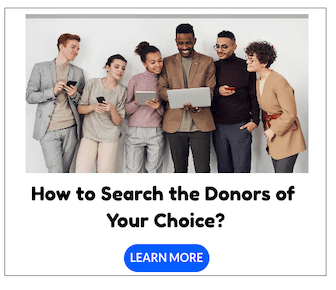 India, as other South Asian countries, is heading towards freshwater crisis mainly due to improper management and use of water resources and environmental degradation. Depletion and overexploitation of fresh water resources is threatening the very existence of life on earth. There is an urgent need to make society responsible partners in solving the problems related to water – with youth and teachers in young countries of South Asia being an extremely important constituency for this movement.
For protecting valuable drinking water from contamination, one of the key steps is to break the vicious cycle of inadequate water supply and concentrated water pollution through proper collection, treatment and hygienic disposal of sewage. If sewage is eliminated, bacteriological contamination would end and so would water borne diseases, subsequently risk to health may be reduced. Therefore, these two aims- water supply and sanitation- need to be synchronized by planners at policy formulation as well as at operational levels.
Grant Information
The student shall be awarded a research grant amount of maximum up to two lakhs for a period of one academic year consisting of two academic semesters (July-December, 2016, January-June, 2017) or a research grant amount of a maximum of fifty thousand rupees for a period of six months (July-December, 2016 or January-June, 2017).
Thematic Areas
Health and hygiene in informal settlements-establishment of sanitation-health risk nexus, development of Mobile Apps for WASH determinable, risk identification, development of water borne disease surveillance system, especially in known disease hubs.
Compendium of toilet designs.
Sludge management of decentralised toilets, social acceptability, attitude on public, shared and private toilets.
Groundwater management interventions -focus on sub-surface hydrology.
Restructuring urban water hydrology towards alternative management of rain water and reduction in water logging.
Sanitation plan for smart cities, study of water contamination episodes in unplanned urban settlements – devising of response plans to deal with contamination.
Eligibility Criteria
All final year students studying in Indian institutions are eligible for the research grant, regardless of the nationality of the student.
The project proposal can be submitted for grant by final year graduate and postgraduate students from the following disciplines:
Engineering/Architecture/Urban Planning
Physics/Chemistry/ Biochemistry/Biotechnology/Mathematics/Zoology/Botany
Economics/Anthropology/Geography/Statistics
How to Apply
Interested applicants can apply by submitting their proposals electronically at the address given on the website.
For more information, please visit Water and Sanitation in Urban Settings.