Deadline: 16 November 2015
Terre des Hommes Netherlands is seeking proposals for "Ending Commercial Sexual Exploitation of Children in Turkana Kenya" to support projects working on the same.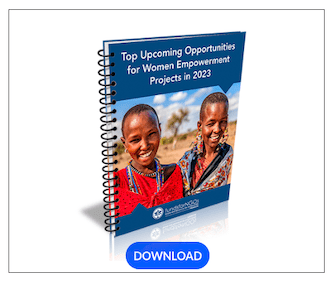 Whilst the Kenyan government has taken some positive and laudable steps to tackle CSEC through the 2013 -2017 National Plan of Action Against CSEC, a lot still remains to be done at different levels – family, community, national government and regional. The existence and continued growth of CSEC within Kenya has long been a cause for concern, in some areas more than others. CSEC is a major child protection issue and its link with economic growth and urbanisation cannot be ignored. Since decentralisation into county system started in 2013, a lot of towns in Kenya have grown exponentially; especially those hosting the county government head quarters.
Focus Areas
High poverty levels at household/family level: Poverty has been cited as the main contributing factor pushing children into CSEC. Interventions addressing household poverty can go a long way in both preventing at risk children as well as child victims of CSEC from relapsing back into CSEC after rescue and withdrawal.
Increased tolerance of negative cultural practices and negative community attitudes towards children (more so the girl child). The patriarchal nature of the African society places more value on boys and men therefore relegating girls and women making them more susceptible to abuse and exploitation.
Lack of effective implementation of legal and policy frameworks towards elimination of CSEC: Although policies and frameworks addressing CSEC have been developed, gaps remain in the implementation.
Limited budgetary allocation by governments in the region towards elimination of CSEC: There has been limited resource allocation by government to ensure full implementation of the NPA addressing CSEC, especially in relation to supporting recovery and reintegration of child victims of CSEC.
The private sector engagement: In Turkana this will be diverse ranging from transport, entertainment, fishing to the big oil exploration and extraction company. Although the oil company has been contributing towards education of children in the county, the secondary effects of their activities on children in relation to urbanisation requires active and consistent engagement to address vulnerability to CSEC especially in Lokichar.
Objectives
Children at risk of commercial sexual exploitation and children who are victims of commercial sexual exploitation claim their rights
Families and communities protect children from commercial sexual exploitation
Government protects children from commercial sexual exploitation by making and adequately implementing laws and policies
Law enforcement agencies convict perpetrators of commercial sexual exploitation of children
Civil society organisations protect the rights and best interest of children (specifically children vulnerable to commercial sexual exploitation)
Private sector contributes to the wellbeing of children vulnerable to or victims of commercial sexual exploitation
Strategies
Children vulnerable to sexual exploitation participate in awareness raising sessions
Sexually exploited children are withdrawn, rehabilitated and reintegrated with their families and communities
Sexually exploited children receive education and training services and participate in income generating activities
Community-based child protection structures are supported and actively take part in protecting children from sexual exploitation
Members of judiciary and police staff are trained on child protection and child-friendly interview techniques.
Eligibility Criteria
The following urban areas in Turkana County, Kenya are eligible for funding: Lodwar, Kalokol and Lokichar towns.
TdH-NL is inviting non-governmental organisations (NGOs or CSOs) with the required framework to submit a full proposal.
This call is open to organisations to apply independently as well as in a consortium / in partnership (i.e. more than one applicant).

Applicant as well as (if applicable) co-applicants need to be fully registered in the country of implementation.
Applicant as well as (if applicable) co-applicants need to demonstrate a successful track record in addressing commercial sexual exploitation of children.
The proposal needs to show a coherent programmatic approach.
The proposed project needs to be based on the Theory of Change with related outcomes.
How to Apply
Interested applicants must submit their proposals at the address given on the website.
For more information, please visit this link.