Deadline: 16 November 2015
Terre des Hommes Netherlands has launched a call for proposals for Protecting Children from Abuse and Violations of Sexual and Reproductive Health Rights (SRHR), including CSEC in Tanzania.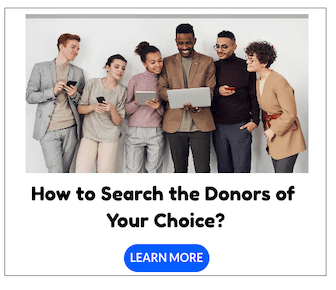 Tanzania's national figures suggest that more than 70% of children experience one or more forms of physical, sexual or emotional abuse in Tanzania (UNICEF 2009). Nearly 3 out of every 10 females and 1 out of every 7 males reported at least one experience of sexual violence prior to the age of 182 percent of girls between the ages of 13 to 17 reported receiving money or goods in exchange for sex at least once in their lifetime (UNICEF 2011).
The initial planned duration of a project should be 33 months, starting on 1 April 2016.
Objectives
Children at risk of child abuse / violations of SRHR and children who are victims of child abuse / violations of SRHR claim their rights
Families and communities protect children from child abuse and violations of SRHR
Government protects children from child abuse and violations of SRHR by making and adequately implementing laws and policies
Law enforcement agencies convict abusers of children
Civil society organisations protect the rights and best interest of children (specifically children vulnerable to child abuse / violations of SRHR)
Private sector (oil and gas companies) contributes to the wellbeing of children vulnerable to sexual exploitation.
Strategies
Children are directly safeguarded/protected from abuse and exploitation and have access to legal aid and youth friendly SRHR services
Safe child reintegration of victims of abuse and exploitation into the community, e.g. enrolled in education or have income generating activities
Child protection actors are trained to protect children, coordinate with other government departments, CSOs and the private sector to strengthen child protection referral systems
Technical input provided in training manuals and child protection regulations for private sector companies in Mtwara under leadership of the Ministry of Social Welfare
Awareness creation and dialogue with families and community to participate in child protection and provision of SRHR services.
Eligibility Criteria
The following areas in Tanzania are eligible for funding: Mtwara Region, including 7 districts.
TdH-NL is inviting non-governmental organisations (NGOs or CSOs) with the required framework to submit a full proposal.
This call is open to organisations to apply independently as well as in a consortium / in partnership (i.e. more than one applicant).

Applicant as well as (if applicable) co-applicants need to be fully registered in the country of implementation
Applicant as well as (if applicable) co-applicants need to demonstrate a successful track record in addressing child abuse and / or violations of SRHR, including CSEC
The proposal needs to show a coherent programmatic approach
The proposed project needs to be based on the Theory of Change with related outcomes.
 How to Apply
Interested applicants must submit their proposals at the address given on the website.
For more information, please visit this link.