Deadline: 16 November 2015
Terre des Hommes Netherlands is inviting non-governmental organizations in Uganda for its new call titiled "Protecting Children from Abuse including Children without Appropriate Care in Central, East and Northern Regions of Uganda"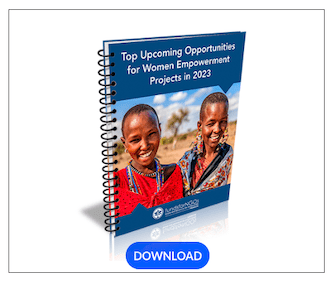 Uganda is a signatory to the United Nations Convention on the Rights of a Child (CRC) and to the African Charter on the Rights and Welfare of the Child, both of which state that every child shall be entitled to the enjoyment of parental care and protection and shall, whenever possible, have the right to reside with his or her parents.
Children need and have a right to be cared for by their parents and to grow up in a family environment. Unfortunately however, the use of institutions to replace family care of children remains a major response to poverty or family breakdown. In numerous countries, including in East Africa, there are limited mechanisms in place to ensure the most appropriate placements, encourage and support guardianship and adoption arrangements, and to provide support and monitoring for foster families.
The initial planned duration of a project should be 33 months, starting on 1 April 2016.
Objectives
Children at risk of child abuse including in CCIs /and children who are victims of child abuse access appropriate support services
Families and communities protect children from child abuse including in CCIs and prevention of family separation
Government protects children from child abuse including in CCIs and promotes family strengthening to prevent separation by making or reviewing and adequately implementing laws and policies
Law enforcement agencies convict abusers of children and deinstitutionalise children
Civil society organisations protect the rights and best interest of children (specifically children vulnerable to child abuse)
Private sector contributes to the wellbeing of children vulnerable to child abuse
Strategies
Children vulnerable to child abuse including in CCIs and family separation and exploitation are safeguarded/protected and are provided with access to legal aid
Safe child reintegration into the community (including local adoption and fostering), with children enrolled in education or having income generating activities
Child protection actors are trained to protect children, coordinate with other government departments, CSOs and the private sector to strengthen child protection referral systems
Technical and other support is provided for the effective operationalisation of the Alternative Care Unit (ACU) at the Ministry of Gender, Labour and Social Development (MGLSD) and the district Probation and Social Welfare Departments for effective implementation of the national AC framework
Awareness creation and dialogue with families and communities to prevent unnecessary placements of children in care institutions, participate in child protection and provision of social services
Eligibility Criteria
TdH-NL is inviting non-governmental organisations (NGOs or CSOs) with the required framework to submit a full proposal.
This call is open to organisations to apply independently as well as in a consortium / in partnership (i.e. more than one applicant). If an application is made as a consortium, the applicant should as the consortium lead clearly state how the project will be managed and should indicate a clear role for each partner.
The following areas in Uganda are eligible for funding: Central, East and Northern Regions.
Applicant as well as (if applicable) co-applicants need to be fully registered in the country of implementation
Applicant as well as (if applicable) co-applicants need to demonstrate a successful track record in promoting Alternative Care and addressing child abuse
The proposal needs to show a coherent programmatic approach
The proposed project needs to be based on the Theory of Change with related outcomes
How to Apply
Interested applicants must send their proposals at the address given on the website.
For more information, please visit this link.