Read about the steps to follow to prepare concept note and apply for Fondation Ensemble Calls for Proposals 2015.
Download Concept Note format from Specific Project Page you want to apply for and prepare a complete concept note (not more than 3 pages excluding the cover page)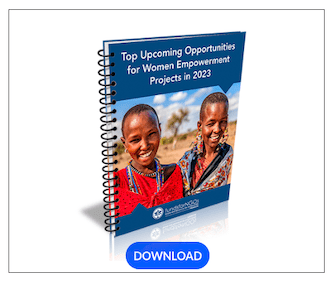 Preparing Cover Page
Keep the main relevant intervention sector with title 'For a Project of:'
Put logo of your organization
Mention the Project title and intervention country
Completing the Overview Section
Provide complete information about the Organization
Complete Name and address of the organization along with name and details of the contact person
NGO establishment date
Information about the last three years
Give details about the Project
Project title, summary, location (be precise, mention country, region/province, town/villages), focus area of intervention, direct and indirect beneficiaries of the project.
Specific objectives of the project along with descriptive summary of activities to reach objectives
Provide the total project estimated budget in Euro.
Names of financial partners, Expected (proposal submitted but no reply), Acquired (proposal accepted but agreement not signed) or Confirmed (agreement signed), must imperatively be indicated.
The applicant must clearly mention the budget specification as follows:
% of expected funding (= proposal submitted but no reply) : Amount
% of acquired funding (= proposal accepted but agreement not signed) : Amount
% of confirmed funding (= agreement signed) : Amount
% of the budget requested from Fondation Ensemble: Amount
Mention partners on the ground, duration of the project, expected starting and completion date of the project.
Submit the Prepared concept note by clicking on 'Return Your Form'.
You will have to write Full name of your organization, contact email address, and mention the countries where your project activities will be held. Upload the prepared concept note and click on 'Submit'.
For more information, please visit Fondation Ensemble Calls for Proposals.
FundsforNGOs Premium Members can get instant access to this entire document quickly. If you are a Premium Member, log in here to access it. Not a Premium Member? Learn the amazing benefits and also sign up at 50% discount now.