'Corporate Giving,' 'Corporate Citizenship' and 'Corporate Social Responsibility' (CSR) are popular concepts which have become integral to the businesses of several large and small companies around the world. These concepts intend to provide donations, long-term financial grants, non-financial support and even mutually beneficial partnerships to address social problems around the world. In such a context, NGOs have a strong potential look upon them as a one of the important sources of funding.
Not all major corporations have social responsibility programs and not all of them provide funding for NGOs to address various issues and problems of our society. The few corporations which have grant programs are too cautious to openly come out with strong commitments for rendering any kind of funding support. Such corporations do declare that they have community welfare programs but they do not seem to exist beyond their websites and publicity brochures.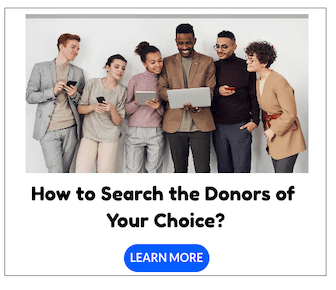 This means that there are really fewer corporate groups that have clear policies on issuing grants to nonprofits.  Such companies have dedicated budgets, separate CSR departments and regular call for proposals to offer funding to NGOs. Their policies are also very clear in supporting issues and NGOs around the world or in specific countries. Here we have selected ten corporate donor agencies which have full support programs for addressing social problems. But before going through each of them, it is important to know why corporate donors are interested in CSR.
CSR has become a popular concept only in the recent times and more and more companies are fast adopting it as a policy even in developing countries. This is happening mostly because of the increased pressure observed on the environment because of the uncontrolled profit-driven actions of the corporate agencies. How much of this policy is really implemented in the field is yet to be examined. Another reason for CSR is apparently tax benefits these corporate get when they invest their money in social welfare projects. One last reason could be that the corporations really feel for the society and believe in giving away a portion of the profit they make – but this kind of genuine philanthropy is found in very companies.
Below is a list of corporations and their international grant support programs:
Cisco's Cash Grants, Social Investments and Support for Nonprofits: It has Social Investment program that is implemented in partnerships with NGOs to encourage socioeconomic gains in communities around the world…[more]
IBM's Grants and Initiatives, Smarter Cities Challenge: The IBM grant program is where the company provides direct grants to NGOs and communities worldwide…[more]
Intel Foundation's International Grants: Intel's International Grants offer support in education, environment and community. The community site grants support additional programs that improve the quality of life of communities…[more]
Microsoft Grants, Donations and Training to NGOs: The Microsoft Grants for Nonprofits includes support such as software donations, training and monetary grants and these are available both for small and large NGOs around the world…[more]
Nestlé's Creating Shared Value to address Social and Environmental Issues: Nestlé Healthy Kids Global Programme that works in partnership with NGOs is to raise nutrition, health and wellness awareness of school-age children around the world…[more]
Nike, Inc.'s Foundation focuses on improving the lives of Adolescent Girls: The Nike Foundation was set up in 2004 by Nike, Inc. with a special focus on improving the lives of adolescent girls…[more]
Swiss Re's Corporate Responsibility and ReSource Award: Swiss Re's International ReSource Award for Sustainable Watershed Management is one of the best examples to demonstrate its corporate responsibility and also its dedication towards meeting out the challenges of climate change…[more]
Starbucks Coffee Company's Starbucks Foundation: The Starbucks Foundation has a focus on youths. It works to support the next generation of change makers. It has set the community goals of engaging 50,000 young people…[more]
Toyota Motor Corporation's Grants: Toyota's most prominent grantmaking is through the Toyota Environmental Activities Grant Program which is announced annually…[more]
ViiV Healthcare's Positive Action Grants: ViiV Healthcare's Positive Action for Children Fund aims to provide support and deliver prevention of mother-to-child transmission of HIV (PMTCT) services, which empower mothers and children across the globe…[more]