Deadline: 26 April 2016
The Department of State's Middle East Partnership Initiative (MEPI), a program within the Bureau of Near East Affairs Office of Assistance Coordination (NEA/AC) is seeking applications for new projects designed to continue assisting Libya's transition to a democratic and peaceful nation, improve governance capacity at the national and local level, promote the rule of law, and aid in nurturing a vibrant civil society.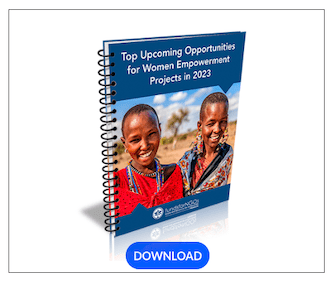 MEPI Goals
Citizens have the regular opportunity to play an active role in making decisions that affect their lives and in holding their governments accountable through non-violent means, and
Priority Areas
Strengthening National Governance
Strengthening Local Governance
Supporting a Professional, Sustainable, Independent Media Sector
Preparing for Parliamentary Elections
Funding Information: Contingent on the availability of funds, approximately $5,000,000 in Economic Support Funds for approximately one to five cooperative agreements will be awarded through this announcement
Eligibility Criteria
Eligible applicants include International NGOs; Public International Organizations; U.S. nonprofit organizations; U.S. for-profit organizations; U.S. private institutions of higher education, public or state institutions of higher education; and U.S. small businesses with function and regional experience in the areas of constitutional drafting, national governance, local governance, institutional capacity building, citizen/CSO engagement, rule of law, media, and elections in Libya specifically.
Eligible applicants must have demonstrated experience implementing international assistance programs in Libya, including remotely through a regional country such as Tunisia.
One proposal may be submitted per priority area which is considered critical for the success of Libya's transition.
Applicants are strongly encouraged to submit projects that include partnerships with local organizations that would work together on specific programmatic objectives or priorities and that utilize local expertise.
NEA/AC strongly encourages applicants not based in the MENA region to partner with local organizations
How to Apply
Interested applicants must submit their applications electronically at the address given on the website.
For more information, please visit Supporting Libya through Political Transition.