Deadline: 9 December 2015
The Australian Government is inviting organisations to apply for Volunteer Grants 2015.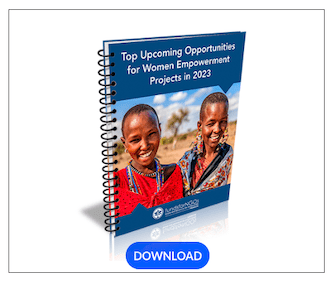 Volunteer Grants enable small community organisations to apply for grants of up to $5,000 to purchase small equipment items to assist their volunteers, assist with the reimbursement of fuel costs incurred by volunteers (and transport costs for volunteers with disability who are unable to drive), and contribute towards the cost of training courses and background screening checks for volunteers.
An amount of $112.61 million has been allocated over four years from 1 July 2014 by the Australian Government for the programme.
Funding is expected to be offered to around 5,700 organisations as a result of this process, with grants to be paid by 30 June 2016.
The Department of Social Services (DSS) funds organisations to develop and maintain a cohesive Australian community and improved independence and self-sufficiency recognising that government contributions are only one source of funding for the operation of community services.
The Families and Communities Programme aims to support families, improve children's wellbeing and increase participation of vulnerable people in community life to enhance family and community functioning.
The following seven Activities make up the Programme and support the Commonwealth Government's priorities and responsibilities:
Financial Wellbeing and Capability
Families and Children
Strengthening Communities
Settlement Services
Families and Communities Service Improvement
National Initiatives
Eligibility Criteria
The following entity types meet the eligibility requirements to be invited to apply for a grant for this Activity:

Incorporated Associations/Cooperatives/Aboriginal, Companies
Organisations established through a specific piece of Commonwealth or state/territory legislation, Partnerships, and Trustees on behalf of a Trust
Not-for-profit entity that meets the eligibility requirements above.

The following entity types may be eligible and invited to apply in special circumstances:

For-profit entity types listed above
State and territory Governments (as a sponsor organisation only – where the organization intended to receive the grant is not a legal entity and no other suitable sponsor is available)
Local Governments.

The applicant must;

provide enough information about the organisation to determine that they are an eligible Australian not-for-profit entity type.
indicate that the organisation/sponsored group has volunteers
How to Apply
Applications must be received electronically by the closing date and time as stated in the Application Pack available on the website.
For more information, please visit Australian Government Grants.