Anita Borg Institute (ABI) since 1997 has been developing tools and programs designed to help industry, academia and government recruit, retain and develop women technology leaders.
The Institute has been engaged in providing inclusive platforms designed to ensure women's voices, ideas and spirits result in higher levels of technical innovation. It delivers programs that are changing the world for women and for technology.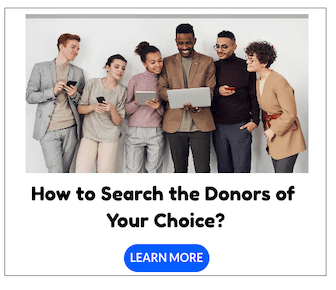 The Anita Borg Top Company for Technical Women Award
In continuation of its efforts, ABI has announced a call for nominations for The Anita Borg Top Company for Technical Women Award aimed at recognizing the organization that has demonstrated measurable results in the recruitment, retention, and advancement of technical women at all levels. Grounded in organizational research and based on quantitative data, the award measures the current representation of technical women as well as improvement in women's representation over time. The Top Company is widely recognized as a leader in leveraging diverse talent for greater innovation. The award winner will be honored at the annual Women of Vision Awards Banquet.
Award Process and Methodology
How are data collected?
Applications for the 2012 Anita Borg Top Company for Technical Women Award should be received by October 14, 2011. As instructed on the application form, companies provide data on technical women in their U.S.-based technical workforce (regardless of where a company is headquartered). Data exclude temporary staff members who are contracted through a third-party agency.
What are the criteria for participation?
Participating companies can be publicly or privately-owned so long as they have a total workfoce of 2,000 employees or more in the US.
Corporate Award eligibility
A company that has won the award is not eligible to win again for a period of 2 years.
How are companies evaluated?
Each participating company is evaluated on the basis of 1) current representation, retention, and promotion percentages of technical women (in calendar year 2010), and 2) demonstrated improvement in each of these areas (from calendar year 2009). For each of the metrics under consideration, companies were scored on a 1-5 scale. The Anita Borg Top Company for Technical Women is the company with the highest average score across all metrics.
How is the Top Company chosen?
To determine the winning company, an evaluation rubric has been formulated in cooperation with a social science advisory task force composed of academic experts on gender in organizations and women in computing disciplines. Companies are evaluated on the basis of the following criteria:
1) Benchmarks in representation
2) Demonstrated improvement
The evaluation rubric considers technical women within participating companies' U.S.-based technical workforce, in four levels and in both management and individual contributor roles.
Last date for submission of applications is October 14, 2011
For more information and details, you can visit this link.