Deadline: 15 June 2016
CRDF Global is accepting proposals for its 2016 U.S.-MENA Joint Research Initiative, to support research projects between young Arab female investigators in the Middle East and North Africa region (MENA) and U.S. researchers in the agricultural sciences.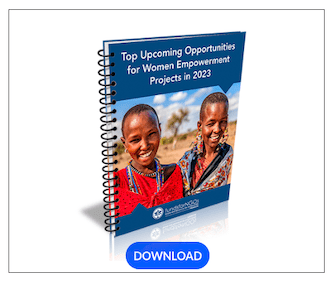 CRDF Global is an independent nonprofit organization that promotes international scientific and technical collaboration through grants, technical resources, training, and services.
Goals
Support high-quality, innovative international research by teams of U.S. and MENA researchers in the agricultural sciences.
Encourage diversity in the international community by increasing the representation and development of early-career female scientists.
Foster long-term, sustained scientific engagement between U.S. and MENA researchers.
Award Information
Research Grant awards, each up to USD 100,000 total, will be made to joint research teams of U.S. and MENA scientists, in support of 1-3 year projects.
Eligibility Criteria
Joint research teams of scientists employed at accredited public and private U.S. and MENA universities and research centers are eligible to participate in this competition.
Eligible MENA countries include Bahrain, Egypt, Iraq, Jordan, Kuwait, Lebanon, Oman, Palestinian territories, Qatar, Saudi Arabia, United Arab Emirates, Yemen, Mauritania, Morocco, Algeria, Tunisia, and Libya.
Proposals must include one MENA female Principal Investigator (PI) and one U.S. PI

Possessing the degree of Ph.D., M.D., or the equivalent research experience
Having at least five scientific publications in peer-reviewed scientific literature.3 These PIs will share overall responsibility for the project in their respective countries, coordinating all project participants and institutions.

The PI for the MENA team:

must be female
must be an early-career scientist, defined as a clinician or scientist who has received her highest degree of study within the past five years. No exceptions to this requirement will be considered

The MENA PI and participants on the MENA team:

must be citizens and permanent residents within the eligible MENA countries
must reside within the eligible MENA country during the course of the CRDF Global-ICBA project
must be currently employed at one of the country's universities (academic institutions)
must work full-time in civilian research

The U.S. PI and participants on the U.S. team:

must be legally employed by an accredited U.S. university
must reside in the U.S. during the course of the CRDF Global-ICBA project. Graduate students on the U.S. team may be foreign nationals, but they must be enrolled full-time in an accredited degree program at the U.S. institution

All projects must be oriented toward non-military objectives and must be carried out in a civilian research environment.
All proposals must include participation by at least one student/postdoctoral researcher on each team (i.e. one MENA student or postdoctoral researcher AND one U.S. student or postdoctoral researcher) who will make substantive contributions to the research while receiving practical opportunities for professional development in the natural sciences or engineering. These opportunities should be described in the "Student/Postdoctoral Mentorship Plan.
How to Apply
Applicants must apply online via given website.
For more information, please visit Joint Research Competition.