Deadline: 22 March 2016
The Asia Foundation is seeking proposals from eligible non-government (NGO) and civil society organisations (CSOs) for Civil Society Fund (CSF) of the South Asia Water Governance Program (SAWGP) that will support civil society and community engagement on transboundary water issues in the South Asia region.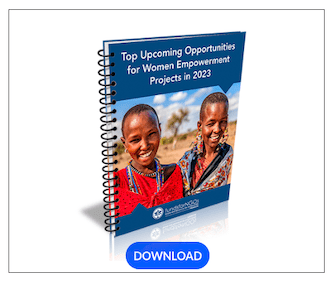 The CSF seeks to promote regional cooperation in the management of the Himalayan river systems in order to deliver sustainable, fair, and inclusive and climate resilient development of water resources. It aims to deliver regional benefits and therefore proposed projects must involve engagement between two or more countries in the region.
Eligible Countries: Afghanistan, Bangladesh, Bhutan, China, India, Nepal and Pakistan
Focus Areas
Implement innovative transboundary water initiatives that seek to engage directly with communities living in transboundary water environments.
Collaborate, share knowledge, experiences and best practices on transboundary water issues.
Build CSO awareness of the impacts and implications of transboundary water governance decisions and build their capacity to engage in transboundary water decision making processes.
Grant Information
Grant activities will be funded for 12-16 months and up to 20 grant awards will be awarded in two lots.
Lot 1: Up to $ 150,000 – $ 450,000- 5 Awards
Lot 2: Up to $ 150,000– 15 Awards
Eligibility Criteria
Type of organisation: Grants will be limited to not-for-profit organisations. 'Not-for-profit organizations' include international and national civil society organisations (CSOs) and non-government organisations (NGOs), consortia, networks, federations and membership bodies, think tanks, academic institutions etc. but exclude government bodies (national, regional or local) and individuals.
Registration: Applicants must be based in one of the CSF focused All CSOs/NGOs applying must be registered under the applicable CSO/NGO laws of the country in which they are located. All CSOs/NGOs must be eligible to receive foreign donor funds.
Experience: Applicants must have a strong track record of work on water governance and management, with at least three years of programming on such issues in at least one of the following CSF focus countries: Afghanistan, Bangladesh, Bhutan, China, India, Nepal and Pakistan. This experience should be documented in the organization's proposal. Applicants must have a track record of working directly with or supporting community engagement and participation.
Geographic scope: Initiatives funded through the CSF must be transboundary in nature. Therefore, proposals must involve work in two or more CSF focus countries.
Consortia: Applications from consortia, partnerships or networks of two or more CSOs are preferred. For all consortia, a lead organisation must be declared, and all consortium partners should be not-for-profit organisations.
Capacity: Applicants must have demonstrable financial and human resource capacity to execute large donor funded projects, and in the case of INGOs, in multiple countries.
How to Apply
Interested applicants can download the application forms via address given on the website.
For more information, please visit Civil Society Fund.