Deadline- 23rd Oct 2012
Countries/Region- India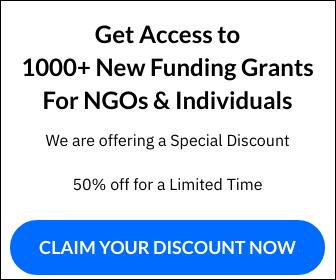 Nominations are invited for The Times of India Social Impact Awards in partnership with J.P.Morgan for social objective and is not organized for business purposes or monetary gain. The Awards are not lottery and are based upon principles of social service.
THE TIMES OF INDIA Social Impact Awards in partnership with J.P.Morgan is a platform wherein applications and nominations for Awards can be made by NGO's, Corporates and Government Organizations under five categories these are as follows-
LIVELIHOODS- Examples: any self sustaining economic activity leading to income augmentation and employment creation, especially for under privileged sections like women, dalits, tribals; skill development; training in technologies
HEALTH- Examples: provision of low cost healthcare; provision or facilitation of basic healthcare to underprivileged sections; encouraging hygiene and other healthy practices; creating infrastructure for these; etc.
EDUCATION- Examples: education of underprivileged, or challenged children; improving access or quality of education; teachers' training; development of teaching aides; development and spread of curricula; vocational or technical education centers; education in special fields like sports or music, etc
ENVIRONMENT- Examples: activities that limit air, water, noise pollution, emission of GHGs; conservation of bio-diversity; conservation of forests and green cover; conservation of wild life; etc.
ADVOCACY & EMPOWERMENT- Examples: creating awareness about all the above issues; creating awareness about women's rights, RTI, legal rights, social evils like dowry; creating awareness about national integration and religious tolerance; etc.
Eligibility-
Non-Governmental Organisations (NGOs)-Trusts or societies registered under the relevant act in India and currently functioning in India. NGOs set up and primarily funded by corporate bodies are not covered in this category.
Corporate Bodies-Any corporate body or an entity set up by it as a society/trust, currently functioning in India. For profit entities will come under this category.
Government Departments– Any state or district level unit of a state or central government department/ministry, through its head or through a person in a responsible position.
How to Apply?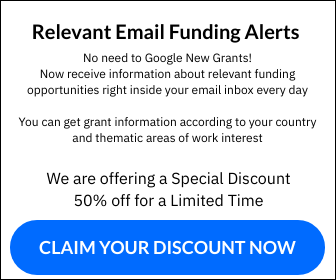 Applications can be submitted only through the online application form. It may be advisable to download the PDF version, take a print out, fill it up in consultation with your colleagues and use that to finally make the submission online. This will be especially needed if your Internet connection is unsteady.
Note that the application process has been greatly simplified this year. At the first stage, a very simple application form needs to be filled. If the organization is shortlisted, they will have to submit further details and documentation.
For more information, visit this link