National Research Foundation seeks proposals for The Competitive Programme for Rated researchers, a discipline-based programme which mainly supports basic research as the foundation of knowledge production, in the Humanities, Social and Natural sciences.
As a competitive programme, the chief eligibility criteria are: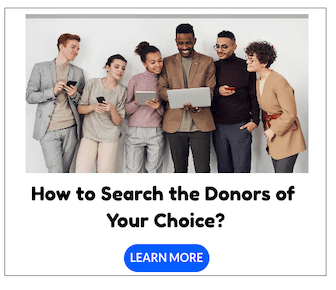 – NRF rating of the principal applicant
– Scientific merit of the research proposal
It is envisaged that although the programme ostensibly has a broad and non-directed structure, proposals which align more seamlessly with other NRF funded strategic programmes, e.g., the Blue Skies Programme, where novelty is the key criterion; or thematic programmes, such as those deriving from the DST's 5 Grand Challenge areas, will not be prioritised as part of this programme. Rather, the emphasis is on basic research in disciplinary fields, as well as some scope for multidisciplinary enquiry along the basic-applied research continuum.
Objectives:
– To contribute to the development of a sound fundamental basis to science and scholarly endeavour in South Africa, in the Humanities, Natural and Social Science disciplines;
– To contribute to knowledge production across the research spectrum and innovation value chain;
– To achieve world-class research and the associated human capacity; and
– To advance or develop paradigms, theories and methodological innovation across the research spectrum.
Program Budget
The allocated budget for this programme in 2011/12 is R15 million. It is envisaged that this budget can support on average, an estimated 20-30 grant awards.
WHO MAY APPLY FOR FUNDING?
–  Full time employees at an NRF recognized research institution2 in South Africa, who hold an NRF rating at the time of application.
– NRF rated part-time employees on contract at an NRF recognized research institution in South Africa, but on condition that the appointment is for (at least) the duration of the project applied for in the submission. The length of the contract should be stated in the application form.
– Successful rated applicants will be eligible for funding for the duration of their awarded grant, to a maximum of 3 years. In the event that a researcher loses their rating status during the funding period, the grant allocation will be honoured. Once a re-rating is obtained, researchers may then re-apply for funding.
–  Retired academics/researchers, provided that they meet all set criteria as stipulated below:
->hold a current and valid NRF rating
->are resident in SA,
->formally affiliated to a SA HEI (e.g., appointed as an emeritus professor, honorary research associate/professor, supernumerary/contract employee)
->are active researchers with a distinguished track record in research and postgraduate student supervision, and
->are actively mentoring/training postgraduate students/young research staff.
->the institution ensures that a minimum of reasonable time (6 months minimum) is spent at the facility for the purpose of research and research capacity development.
Deadline for submission of proposal is August 5, 2011
For more information and details, please visit this link. 
Subscribe to the latest funding opportunities, scholarships and other useful resources in South Africa. Click here.