Deadline: 29 February 2016
UN Women is seeking proposals from qualified proposers for its Community Integrated Program in South Sudan to empower women and men, girls and boys at the community level through an integrated programme delivery approach while also engaging the community.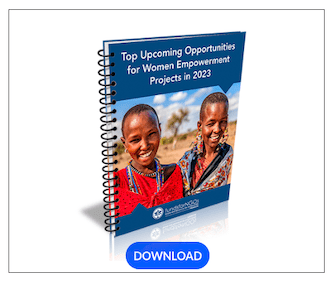 The model uses an integrated approach to address gender issues affecting at the community level and is considered as an innovative approach towards advancing gender equality and women empowerment in South Sudan through effective programme delivery at the community level.
It also recognizes the interdependence and complementarily of all UNWOMEN programmes elements from governance and leadership to women economic empowerment and peace and security.
Characteristics
The model is people centered since it meets their needs and reflects their values delivery; and engages the direct beneficiary in the programme.
Increased accountability and transparency in programme delivery.
Promote linkages between various programme modalities to meet the various needs of men and women, boys and girls.
Community engagement in the identification of local priorities, interventions, and strategies.
Placement of programme delivery within the broader system of community, identifying and using community-based strategies to address broad determinants of gender equality and women empowerment issues to achieve programme outcomes.
Emphasis on the identification and use of gender disaggregated evidence for effective programme delivery
Priority Areas
Promoting community peace building and conflict resolution Initiative
Promotion of women economic livelihoods and building resilience
Preventing Sexual and Gender Based Violence (GBV)
Evaluation Criteria
A two stage procedure will be utilized in evaluation of the proposals
Technical Proposals: is evaluated and examined to determine its responsiveness and compliancy with the requirement specified. The quality of technical proposals will be evaluated on

Expertise and Capacity of Proposer
Proposed Work Plan and Approach
Resource Plan, Key Personnel

Financial Proposals: will be opened only for those entities whose technical proposal achieved the minimum technical threshold.
How to Apply
Interested applicants can submit their applications either electronically or by post at the address given on the website.
For more information, please visit Supporting Community Integrated Program in South Sudan.