Deadline: 16 November 2015
Terre des Hommes Netherlands (TdH-NL) is inviting non-governmental organisations (NGOs or CSOs) with the required framework to submit full proposals on : Combating the Worst Forms of Child Labour (WFCI) in Tanzania.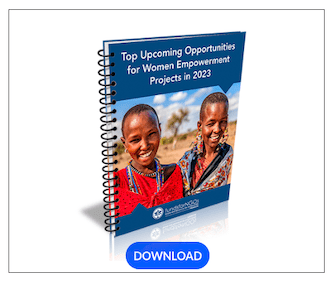 Tackling the Worst Forms of Child Labour (WFCL) is an important theme in TdH-NL's current strategic plan (2011­-2015). As part of its new strategic plan (2016­-2020), TdH-NL plans to increase its support to comprehensive projects addressing (the worst forms of) child labour in Eastern Africa. Initial focus will be on three year projects (2016-2018).
Funding is only granted to national organisations (non INGOs) fully registered in the country of implementation. Any sub granting partners must also be fully registered.
Expected outcomes
This RFP specifically aims to address the following outcomes:
Children at risk of the worst forms of child labour and children exploited through the worst forms of labour claim their rights
Families and communities protect children children from (the worst forms of) child labour
Government protects children from the (worst forms of) child labour by making and adequately implementing laws and policies
Law enforcement agencies convict employers of children
Civil society organisations protect the rights and best interest of children (specifically children vulnerable to (the worst forms of) child labour)
Private sector contributes to the wellbeing of children vulnerable to or victims of (the worst forms of) child labour
Types of activities
Strategies to be considered by applicants should be in line with the 5 P's strategy of TdH-NL. A minimum of 2 of the 5 P's should be included in the proposed project. Examples of activities include:
Data collection on the number of children involved in child labour in the areas of operation and exposure of children and pregnant women to mercury.
Establish monitoring systems to assess any changes in the number of children/their work conditions and monitoring of supply chain of gold trade companies.
Identification and withdrawal of children involved in child labour and immediate victim support like academic and vocational education, counselling and health services.
Formation of child support groups/associations of child labourers/demonstrable child participation.
Creation and strengthening of effective anti-child labour partnerships with corporate sector and CSO networks.
Geographical focus
The following areas in Tanzania are eligible for funding: Kahama District, Shinyanga, Tanzania.
Duration and budget
The initial planned duration of a project should be 33 months, starting on 1 April 2016. Contracts will be entered into on yearly basis; the first one to cover 9 months (1 April – 31 December 2016).
Depending on the project design, the budget ranges from EUR 350,000 to EUR 550,000 for the full duration of 33 months. The budget for the first 9 months should not exceed EUR 140,000 for 2016.
Eligibility Criteria
Applicant as well as (if applicable) co-applicants need to be fully registered in the country of implementation i.e. Tanzania
Applicant as well as (if applicable) co-applicants need to demonstrate a successful track record in addressing (the worst forms of) child labour in Tanzania.
The proposal needs to show a coherent programmatic approach.
The budget should be presented as per the required format on the website.
The proposed project needs to be based on the Theory of Change with related outcomes.
This call is open to organisations to apply independently as well as in a consortium / in partnership (i.e. more than one applicant). If an application is made as a consortium, the applicant should as the consortium lead clearly state how the project will be managed and should indicate a clear role for each partner. The appointment of a consortium coordinator position is recommended, to be included in the management costs.
How to Apply
Send your proposal to Terre des Hommes via email with subject heading: Combating WFCL Project Proposal [+ name of (lead) applicant]. Include all required attachments / annexes available on the website.
For more information, please visit the official website of Terre des Hommes.