Deadline: 31 May 2016
The ERANETMED, co-funded by Euro-Mediterranean entities grouped together in the Executive Committee of Funding Agencies (ECFP), currently invites research proposals on Environmental Challenges and Solutions for Vulnerable Communities.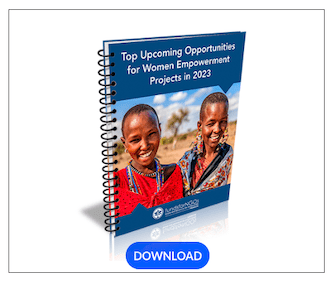 The ERANETMED initiative aims at co-ordinating research activities of the different national research programmes from EU Members States, Associated Countries to the EU Research Framework Programmes and Mediterranean Partner Countries.
The duration of a project can range between 24 and 36 months.
Objectives
The main goals addressed by the project will be:
establishing a framework for communication and coordination of programme owners and managers related to S&T cooperation from Europe and Mediterranean Partner Countries;
strengthening Euro-Mediterranean R&I Cooperation promoting joint activities;
developing joint funding schemes and procedures between partners;
supporting long-term and stable Euro-Mediterranean cooperation;
strengthen MPC capacities to enhance research and innovation and increase the impact of research on the socio-economic development of the region.
Thematic Scopes
Land &Water/ Food" and Environment
Energy and Environment
"Climate/demographic change" and Environment
"Societies/Ecosystems" and Environment
Grant Information
The total budget of the present Call is 600.000 Euro from the Research Promotion Foundation.
Eligibility Criteria
Applicants
Applicants must be eligible for funding according to the regulations of their respective national Funding Agencies. They can represent research and higher education entities, companies, and other legal entities such as NGOs, once again subject to institutional restrictions set by individual Funding Agencies.
Applicants from ERANETMED countries having no contribution in this Call can participate in project consortia with their own institution, as additional partners to the minimum number of participants, by funding their own involvement.
Research organizations or industry not belonging to countries participating in ERANETMED may participate in selected projects (as additional partners to the minimum number of participants) as co-funders, which means that they can contribute to a specific project either financially with "own contribution" or "in kind". Their commitment must be presented at the time of proposal submission according to the specific text template, which can be found in the Guidelines for Applicants.
Consortia
The project consortium must comprise project partners from at least 3 different countries whose Funding Agencies contribute to the present call, of which at least one from an EU Member State/Associated Country to European Research Framework Programme and one from a Mediterranean Partner Country.
The Project Consortium designates a Project Coordinator which must belong to an entity legally established in one of the countries funding this Call. The project Co-ordinator will have the following role:

Be the single point of contact and entry point for information provided by the Call Secretariat (CS) before, during and after submission
To submit the Application Form on behalf of the consortium
In any awarded project, compile and submit reports/deliverables to the Call Secretariat on behalf of the project consortium
How to Apply
Interested applicants must submit proposals through an online portal.
For more information, please visit ERANETMED.