Deadline: 28 April 2016
European Union is seeking proposals from organisations for the programme entitled "Support to the Technical and Vocational Education and Training Reform in Egypt – Phase II"  with an objective to enhance the employability of Egyptian youth and unemployed/low-skilled workers and improve their transition to employment, through development /update and implementation of training programmes, in particular, retraining and entrepreneurship programmes with the contribution of the non-governmental organizations (NGOs), professional organisations and Enterprise Technical and Vocational Education and Training (TVET) Partnership.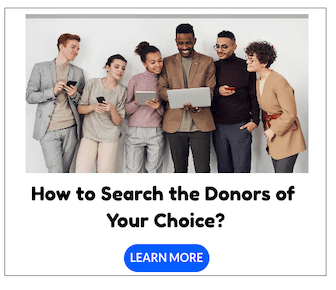 The aim of Technical and Vocational Education and Training (TVET) is to support the transition to employment to increase the employability of Egyptian youth, jobseekers, and workers, as well as the capacity of the TVET system to develop appropriate programmes to meet the labour market demand, with a particular attention to selected key economic sectors, notably Tourism.
Objectives
The call is divided into three lots.
Lot 1: To provide young entrepreneurs (aged 18-30 with focus on women) an opportunity to access both financial and non-financial business development support/ incubation to establish their start-ups / businesses with high potential of sustainability. This lot aims at supporting young entrepreneurs who are just coming into existence and beginning to display signs of future potential but not yet fully developed and those who already started but still in need for further assistance/development for expansion.
Lot 2: To facilitate transition to employment for women and youth job seekers through building their capacities and enhancing matchmaking techniques, as well as, improving the existing workforce productivity through skill up training programmes.
Lot 3: To facilitate job placement for unemployed youth by improving the match between job vacancies and job seekers skills, and provide skill up training for the existing workforce in the Tourism sector and to support the youth job seekers (entrepreneurs) to start-up their own business in the tourism handicrafts.
Grant Information
Lot 1: Any grant requested under this call for proposals must fall between EUR 500,000 to EUR 1,500,000.
Lot 2: Any grant requested under this call for proposals must fall between EUR 200,000 to EUR 500,000.
Lot 3: Any grant requested under this call for proposals must fall between EUR 500,000 to EUR 1,500,000.
Location
Actions must take place in Egypt.
Duration
The initial planned duration of an action may not be lower than 36 months nor exceed 48 months.
Eligibility Criteria
In order to be eligible for a grant, the lead applicant must:

be a legal person and
be a specific type of organisation such as: non-governmental organisations (NGOs) registered
with the Ministry of Social Solidarity, Enterprise TVET Partnership (ETPs), business associations, international (inter-governmental) organisations and
be effectively established in an eligible country as defined for the European Neighborhood Instrument: Member State of the European Union, partner countries benefitting from the European Neighborhood Instrument (Algeria, Armenia, Azerbaijan, Belarus, Egypt, Georgia, Israel, Jordan, Lebanon, Libya, Moldova, Morocco, Palestinian Authority of the West Bank and Gaza Strip, Syria, Tunisia, Ukraine), a contracting parties to the Agreement on the European Economic Area (Iceland, Lichtenstein, Norway) , Developing countries and territories, as included in the list of ODA recipients published by the OECD-DAC, which are not members of the G-20 group, overseas countries and territories, and the former Yugoslav Republic of Macedonia, Turkey, Albania, Bosnia and Herzegovina, Montenegro, Serbia and Kosovo. This obligation does not apply to international organizations and
be directly responsible for the preparation and management of the action with the co-applicant(s) and affiliated entity(ies), not acting as an intermediary and

The lead applicant must act with co-applicant(s) as specified hereafter. Co-applicants participate in designing and implementing the action, and the costs they incur are eligible in the same way as those incurred by the lead applicant.
The lead applicant and its co-applicant(s) may act with affiliated entity(ies) that include:

Entities directly or indirectly controlled by an applicant (daughter companies or first-tier subsidiaries). They may also be entities controlled by an entity controlled by an applicant (granddaughter companies or second-tier subsidiaries) and the same applies to further tiers of control;
Entities directly or indirectly controlling the applicant (parent companies). Likewise, they may be entities controlling an entity controlling the applicant;
Entities under the same direct or indirect control as the applicant (sister companies).
How to Apply
The application procedure consists of two phases:

concept notes
full application

In the first instance, only concept notes must be submitted for evaluation. Thereafter, lead applicants who have been pre-selected will be invited to submit a full application.
For more information, please visit Europeaid and download the guidelines.