Every donor, be it an individual, a donor agency, a foundation, or a CSR (corporate social responsibility) arm, looks for feedback from the non-profit or charity. Feedback in terms of knowing how important they are for you, how appreciated they are, and what it gives them to stay connected. A sense of appreciation, feeling of contributing towards a social cause, and regular and meaningful communication would result in maintenance of lasting relationships with your donors.
Here are 10 interesting ways to help you maintain mutually beneficial relationships with your donors: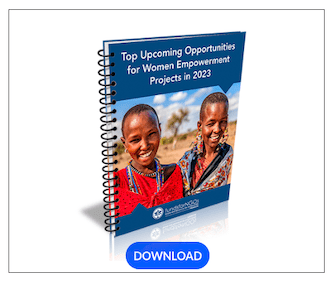 Show appreciation
Whenever a donor contributes for your cause, make sure that you respond with appreciation. That said, appreciation can mean personalized emails, a thanks note on your website and/ or social media pages, or a personalized letter. You may tweet a thanks note with the donor's name, or post a thanks note on your facebook page, tagging the donor. This appreciation would mean a lot to the donor, while it also has the potential to get more donors, for his/ her friends will see the good deed and would be motivated to do so too.
Respond to their queries promptly and value follow-up
Donors are not mere suppliers of funds; instead they are a valuable asset to your organization. It is important to value your donors as partners, and to make them feel valued. So, make sure you respond to their queries promptly and follow-up with them on regular basis. This will also help in converting one-time or regular donors into recurrent ones. You may set up a hangout or chat session for this, or create a simple system for feedback through your website or social media accounts. The key is in 'being prompt'.
Report results- tell them how their donations make a difference
Tell your donors what impact you have been leaving on the communities you work for. Be careful that it sounds donor-centric rather than, 'We do this, we do that, we are amazing, follow us, donate donate donate..' A donor-centric approach will really help, 'We have been attempting to reduce the inequalities and injustice towards underprivileged communities and your support brings us closer and closer to the goal. Thanks a lot for your selfless support. Here is how your contribution has been changing lives:……..(stories and impact figures to follow)…'.
Create days of appreciation- be it Valentine's day or Children's day
Find opportunities to thank your donors in creative ways. With the social media and internet everywhere, it is not very difficult to look for such ways or plan and execute simple campaigns. For example, on Valentine's Day, you may create a simple online event with good graphics, thanking each donor, posting messages or personalized emails, with messages like 'No love is above the love for humanity. Thanks for being a great Valentine for this cause.' Or 'Let us spread love for these innocent children, support them with —— this Valentine..' These are some of the examples, but you can be as creative as you wish to be.
Share success stories and pictures
Share stories of success and inspiration on your website, social media pages, annual reports, newsletters, and in thank you letters, everywhere. Include pictures from the field, pictures of people whose lives have been touched by your work (of course with their consent). 'A picture speaks a thousand words' indeed holds true, and makes an emotional connect with your donors.
Keep them posted with activity or event alerts
Let your donors know about what is happening in your organization and on field. Keep them posted about your events, send personalized invites to them for these. Does not matter whether they will come or not, what matters is that you keep you donors in mind for any important event. This makes them feel valued and stay connected to you.
Invite them to write for you
Happy donors invite more donors towards your cause. Make them happier by connecting them to you cause in an integral manner. Invite them to write about their experiences of being associated with you. They may write pages, testimonials or blogs for you. If a corporate donor write a positive testimonial, be assured that this is definitely going to attract more donors and hence more support.
Timelines, the 'before and afters'
Share the project timelines, and the before and after stories. It will be best if clubbed with pictures. Share these on your websites, social media pages, in e-mailers, personalized letters, or anywhere you wish to. Frame a story, with this flow: situation earlier, what has been done to change it and why; and finally the 'after' situation. Sharing pictures along with these create a lasting impact. For example, pictures before toilets in schools, and after toilet construction, including how the hygienic conditions have improved, children play in safe and hygienic environment.
Personalized thank you letters from the community
Imagine an 8-year old kid sending a thank you note to you for helping him continue education as follow his dreams! Wouldn't it be the most gratifying feeling ever? Understand the value of feeling in donor-receiver relationship. Allow the donor hear directly from the recipient how he/ she has gained from the support. For example, if you are an organization working for education or children, you may get hand-written note or letter from the child and send it to his donor with a picture. Be assured that this donor feels so much valued and happy to contribute towards transforming lives, that he will be a recurrent donor. This is also because he knows his money is being used for the intended purpose.