There are a number of donor agencies that provide small-size micro-grants to NGOs in poor and developing countries. These grants are extremely flexible and also easy to apply and win them. The size of these grants mostly depends upon the type of donor agencies which is offering them. Large international donors can refer small grants to any amount below US $50,000 but a few small and medium-sized NGOs prefer to call grants between $1000 and $10,000 as small grants.
Small grants are flexible because they are mostly one-time funding. NGOs do not have to wait for next funding installments as donors usually release the complete amount at first instance itself. Secondly, this type of funding does not require extensive reporting and complex analysis of project success. You only need to submit a short annual report on the achievement carried out by the funded project.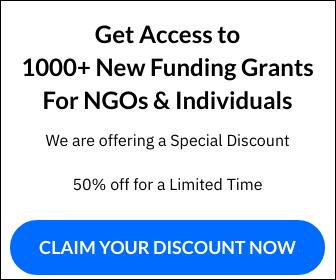 Small grants are also very easy to apply. There are no full length proposals, no stages of applications and no complicated log frames to be done. Usually, proposal formats are less than 5-10 pages which can be developed quickly by small and grassroots-based NGOs.
Some donor agencies when giving out such grants also do not make it mandatory for applicant organizations to be legally registered in their area of operation. In fact, this type of grant opportunity is best suited for small and informal groups and associations that have not yet registered legally. Even new NGOs can apply for such funding as there is little need to prove long project experience.
Keeping in view the advantages of small grant money, we have developed a list of foundations and other types of donors that regularly offer small grants to NGOs around the world. Some of these donor agencies have deadlines – so organizations have to carefully look at the dates before applying to them. Some other donors accept proposals round the year. Also, they mostly fund to address specific problems or areas of intervention.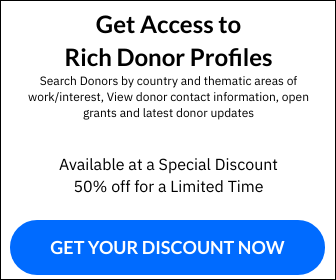 In this guide, we have covered foundations like the Rufford Small Grants Foundation, the Nederlands Albert Schweitzer Fund, United Nations Trust Fund, Fondation Ensemble's Small Grants Fund and more. Click on next to continue reading.