University of Michigan is now accepting applications for Knight-Wallace Fellowship providing a lifetime opportunity to exceptional journalists from the U.S. and abroad to share this life-changing experience.
A typical Knight-Wallace Fellowship class comprises 12 U.S. journalists and six international colleagues.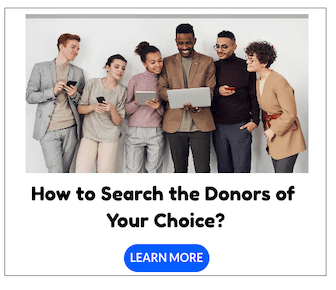 About the Knight-Wallace Fellowship
Knight-Wallace Fellowship is the rarest of opportunities: an academic year of study, reflection and growth at one of the world's finest universities, nestled in one of the nation's most livable cities. It is a time of expanding perspectives, intellectual growth and personal transformation.
Each year, the fellowship brings together exceptional journalists from the U.S. and abroad to share this life-changing experience. The fellows devise a personalized plan of study with access to the courses and resources of the University of Michigan. Twice-weekly seminars bring the best and the brightest from the worlds of journalism and academia directly to you.
Located in idyllic Ann Arbor, the Knight-Wallace Fellowship also offers opportunities for fellow's partners, spouses and children. The intellectual resources of the university as well as the program's activities are open to spouses and partners. Children are invited to many after-hour events at Wallace House.
Workshops
Writing Workshops
The fellowship offers fiction and non-fiction writing workshops. Fellows meet weekly at Wallace House for classes tailored to the interests of each year's group. Fellows have worked on everything from memoirs to screenplays to honing their craft of creative non-fiction.
Entrepreneurial Workshops
A series of entrepreneurial workshops have been designed specifically for Knight-Wallace Fellows. In hands-on seminars, fellows survey emerging news models, examine case studies and discuss and generate entrepreneurial ideas for today's media.
Multimedia Training
The fellowship offers multi-platform training featuring workshops led by expert practitioners and a "backpack" of professional-quality video and audio equipment. Fellows learn to shoot, edit and craft a video story.
Monetary Benefits
U.S. fellows receive $70,000 – distributed as $8,750 monthly – from September through April. Stipend details vary for international fellows and are worked out on an individual basis.
All tuition and course fees at the University of Michigan are paid for by the fellowship. Spouses and partners are invited to partake in university courses as well.
In addition, all fellowship trips – domestic and international – are covered. Health insurance is provided to fellows and their families, if their employer does not contribute to their insurance coverage.
Eligibility
Applicants must be full-time journalists, with a minimum five years' professional experience, whose work appears regularly as an employee or freelancer. Print, broadcast, photo, documentary and Internet journalists are eligible. There are no academic prerequisites.
Last date for submission of applications is February 1, 2012
For more information and details, you can visit this link.