Many NGOs have written to us requesting more information about how to register at the
European Commission's
(EC) PADOR system to qualify for seeking EuropeAid's grants. and financial assistance. Although there is a
Quick Referencing Guide
and an in-depth
FAQ
available, we are giving below step-by-step instructions that simplify the process and enable NGOs to be listed as potential applicants with the EC.
But before that we would first discuss what is PADOR and why is it important for NGOs: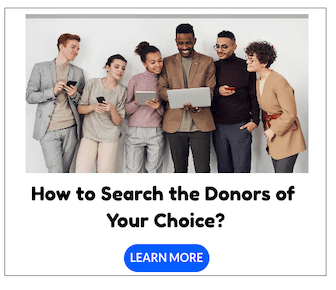 PADOR or "Potential Applicants Data Online Registration" is a recent applicant processing system introduced by EC through EuropeAid to understand and maintain extensive information about NGOs requesting funds from it or responding to its "calls for proposals." Prior to the existence of this system, applicant organizations had to submit hard copies of their profile and other details everytime when they submitted proposals. Since EuropeAid announces hundreds of "call for proposals" each year, it was decided to have a single and permanent database of the NGO applicants from around the world, so that they can submit their organizational profile only once and they can be easily identified whenever they submit proposals.
But why is it necessary to register at PADOR? This is because the EC is one of the largest donors spending billions of euros for international development, including funding NGOs and issuing regular "calls for proposals" througout the year on a diverse number of issues. An NGO, small or big, applying directly for funding to EC or indirectly through a coalition network or in partnership with an international organization, now has to register at PADOR, as per the policies of EuropeAid, failing which it will not be eligible to receive any grant support. Therefore, whether there is a current opportunity to submit a proposal to the EC or not, all NGOs should think of getting registered at PADOR immediately.
Now, to get your NGO registered at PADOR, follow these steps:
1. First of all, visit the main PADOR webpage by clicking on this link.
Note: the PADOR webpage is available in English, French and Spanish. You can use your preferred language from the drop-in box located on the top right corner of the screen.
2. Under the heading, "To create/register an organization," click on the link, which says:
You do not have a personal ECAS identification (*)
3. A form will be opened up on the screen that needs to be filled. The form will look like this:

4. After filling all the fields in this form, click the "submit" button.
5. Following this, you need to check your email (which was been entered in the form). There will be an instant email from the European Commission seeking activation of your request. Clicking on the link given in your email will lead you to the confidential EuropeAid webpage where you will be assigned a username (Your email can also act as the username to access your organizational account at PADOR). But you need to set your password and the instructions will be given in the same webpage.
6. After the account is created, you need to return back to this link, which is the main PADOR page.
7. On this page, under the heading, "To create/register an organization," click on the second link, which says: "You have a personal ECAS identification (*)." It would a good idea to bookmark this page as you need to return to it again and again. Clicking on the link will lead you to the screen where you need to enter your username ( or your given email) and the password you have just set.
You will be redirected to the PADOR's opening screen, which looks like this:

8. But you are not required to fill this form as this information has already been submitted by you initially. Instead, you need to click on the link: "Access your Organization" on your top-left hand corner of the screen. This link will lead to a new screen where you will see the name of your organization listed. Click on it and you will see the completed form you had filled earlier. You can edit this information and save it (or press ENTER if the "save" button does not work).
9. On the left side, you will see "User Information" where you can enter the names of other authorized individuals of your organization, who can access and edit the organizational information on this database.
10. Now, you need to start filling extensive information about your organization through the links given on the left side of the screen under the heading: "Screens to be filled in." These headings are:
Administrative data
Profile
Sectorial experience
Geographical experience
Crossed Information
Financial health
Financing sources
Audit Report
Staff
Board of Directors
Strategy & Methodology
This may take some time since some of the information you have may not easily match the requirements. But most of the mandatory fields can be filled up with all the basic information of the organization. You also need to upload translated and scanned documents of your organizational statutes or by-laws along with the financial and audit reports. If some of the information is not available immediately, then they can be submitted later.
11. After saving all the mandatory information under the links, you need to click on the "Sign" link at the bottom of your left-hand side (sixth from below under the "Signature" heading). The screen that opens up is the "Declaration of Honour" and after checking the box to confirm the acceptance of the terms and conditions, the "Submit" button has to be pressed.
Soon after this, PADOR will allot a EuropeAid ID, which is a unique and permanent identification of your organization on PADOR.
Now you are finally ready to submit proposals anytime under the EC Call for Proposals and use your EuropeAid ID as a reference.
——————-
Important Note:
This is an unofficial description of PADOR presented for informational purposes only without any warranty. Registering at PADOR does not mean that you will be eligible for any grant, but the process will improve your chances of seeking financial support from EC. FundsforNGOs.org is not affiliated to the European Commission or EuropeAid or any of its associates, grantees or contractors in any way.