All grant making organisations have their own ways of working, but almost all of them approach the grant making decision process in a relatively similar way. All funding organisations want to know certain pieces of information such as how your organisations values align with theirs, your track record and the impact that your proposed project will make on the community. This short guide will provide you with an insight into how grant makers reach decisions and how you can position your next grant proposal for success.
The very first thing a grant making organisation will consider upon receiving your application is that both the purpose of your organisation and your project matches their current interests. Grantmakers like to work with organisations who they share a similar passion with and who they are confident are working in pursuit of the same goals, whether that is gender equality or rural development.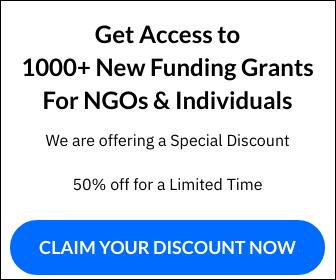 Funding bodies will also consider the methods and approaches that an NGO typically uses to deliver their projects. The more aspects an organisation shares with a funder the better placed they will be to receive funding. It is important to remember that funders put their reputation on the line by investing grants in different organisations and they need to be absolutely confident in the values and ethos of the NGOs they choose to work with. Therefore, before you even begin to write an application it is important to understand what shared values the two organisations have and how you can emphasise them in a project proposal.
The second thing a funder will evaluate is whether your project fits within their current priorities in terms of beneficiaries, location, impact, delivery method and more. If your organisation has applied to a specific fund or call for proposal there are likely to be strict eligibility criteria on the types of organisation and project that can apply. These criteria will be rigorously checked against your proposal to ensure that you are eligible and that your project will be delivered in the desired way, to the appropriate group of people an result in a specific, targeted impact on the community and / or beneficiaries. Even if your NGO is applying for a grant with a relaxed approach to how results are achieved the funder will still expect your project to fit within their established portfolio and philosophy.
One of the next things a funding organisation may investogate is the current status and reputation of your organisation within the community that you work. They will be able to find information about your organisation from newspapers and websites as well as contacting organisations you have worked with in the past to see what they have to say about your NGO. Funders are likely to be particularly interested in the experiences of other grantmaking organisations who you have previously worked with. This is another reason to invest in donor management and cultivation so that even if a particular project doesn't quite work as you intended, the funder will still report positively on your organisation. Funding organisations will be intrigued by your past funders whether you have raised income from the community or from other government or private organisations. Your past track record can be a massive advantage to you as a grantee so make sure to include information on your website about who has supported you in the past.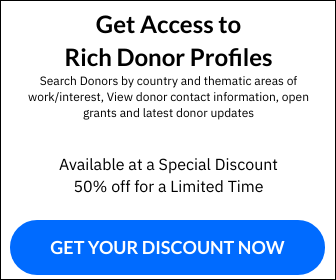 At this point, if they are happy with everything they have discovered so far, most grant makers will start to interogate your project proposal itself. One of the most crucial things any project proposal needs to do is to clearly demonstrate a need for support. What is the problem? Why does it matter? What are the effects of the problem? How does it affect other members of the community? All of these questions need to be answered as simply as possible. Even though your chosen grant maker may be a leader in the field do not assume that they know or understand the problem you are trying to solve. Use facts, cite sources and use links to provide further information on the problem itself. If your proposal fails to establish a compelling need for support then the grant maker is unlikely to read any further into your application.
The next mission critical aspect of your project proposal that will be closely scrutinised by a grant maker is exactly how you propose to address the problem you have highlighted. At this point the questions will come thick and fast and are likely to include at least some of the following asks: Is the solution innovative? Does it have any past success? Have similar projects worked elsewhere? Have they considered any downsides to their proposal and how will they mitigate them? Is it good value for money? Will the community embrace it? Will the organisation be able to deliver it as proposed? Is it too complicated? All of these questions and more will be askedof your project proposal and conseqently if you are to be successful you need to have written a clear and concise method that includes citations as well as how you will mitigate any potential problems. If you can answer a grant makers questions before they have even asked them then you will be doing well.
One of the most important aspects of your proposal will be how you will sustain your project after the funding period ends. Do you have a well developed exit strategy? The last thing a funder wants to see is a successful project end prematurely because the funding has ran out and no alternative sources have been found. Most funders will only supply initial seed funding so it is fundamentally important that you can provide a realistic explanation of how to the project will become self sustainable. There are a number of ways to achieve this from inhouse fundraising, subscriptions, sponsorship, corporate support, major donations and almost any other income generation method.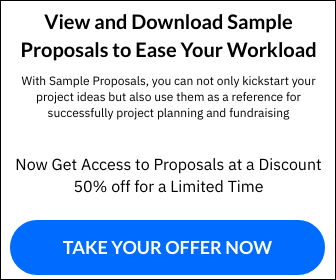 These factors are some of the most senior considerations of a grantmaker. Each organisation will also consider a series of other factors that differ from one to another depending on how much value they place on each. Often a funding organisation will tell you its ideal approach and where you can you should mirror that behaviour whilst being careful not to over promise on what you can deliver. Some of the other factors a grantmaking body may consider include fiscal management, the depth and involvement of the board of trustees, the use of volunteers, ability to handle unexpected shocks and changes, qualified and competent staff, sound methodologies, quality monitoring and evaluation techniques, good reporting structures and how accessible the organisation is to the funder.
Be sure to read all guidelines carefully as well as looking into the values and ethos of your chosen funder before applying. Knowing exactly what it is a funder is looking for is perhaps the most important piece of research you will undertake. Give them what they want and you will stand a great chance of receiving funding.
What other factors do you think are important from a grant makers point of view? Have you ever sat on a grant making decision board? Let us know in the comments.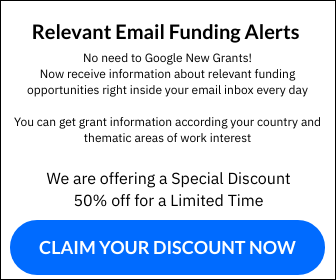 Related Posts: