Anyone can start an NGO, but you'll need more than just a great idea to make it work. It will not be easy, establishing an NGO wherever you are in the world can be an exhausting and challenging process, especially at the beginning.
People of all ages and backgrounds in every country in the world create charitable organisations. They are determined to solve problems and tend to be determined and enthusiastic characters. These qualities alone will not be enough to create a sustainable organisation that makes an impact on the ground. You will need resources, knowledge, skills and support throughout your journey. Ultimately, the organisations that survive and prosper are the ones that adapt to their environment and are prepared for every eventuality.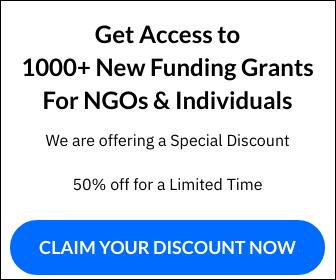 It is not too difficult to find a cause you care about and have a desire to do something about it. The options are endless from poverty and hunger to education and clean water, throughout the world there remain significant problems as well as emergent issues that are only recently coming to light. We all want to live in a world without these problems but it is not as simple as creating an NGO to tackle them. Many of these issues are extremely complex and deep-rooted meaning that the challenges you will face are significant and likely much more difficult to solve than you might think.
The steps you need to follow to actually establish your NGO vary from country to country. In some developed countries the process of creating and NGO has become increasingly streamlined over the years whilst there are a number of established bodies and organisations who will be able to support you. In other countries, just becoming a legally registered charitable organisation can be difficult and you may need to pay for legal support. Rather than trying to identify a step by step process in each and every country the world over, we've set out a flow chart of ten steps that you should follow to establish your new NGO.
1. Research
If you're already at the stage where you are considering setting you an NGO it is quite likely that you already know what it is you want to do and where you want to do it. But before you go too far down that line and start working out what your mission and goals are it is crucial that you first evaluate the environment you plan on operating in.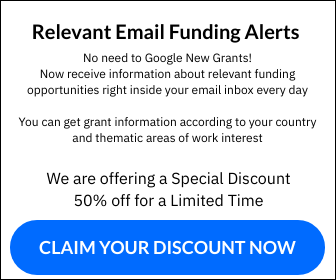 You need to discover what organisations are already working in your proposed field and location. For example, if you plan on starting an organisation that supports children to develop computer skills you will need to search for organisations that focus on education, young people and ICT for development. If you want your new NGO to really make a difference there is little point in duplicating the work of other more established organisations who are likely to know more and have greater experience of the situation. You will also struggle to gain public support for your work if they are already familar with a successful NGO doing very similar work.
You can discover different NGOs in the location you plan on working in by searching online for keywords related to your work; by speaking to senior figures in the community such as government officials, religious organisations and important cultural groups; your country may maintain a register of charitable organisations you could check too. Perhaps the most valuable exercise you could undertake at this stage is to visit a number of successful NGOs in your chosen location and field to discuss your project with them. There is a great chance you will learn something that will benefit your work whether it is about the local issues you are trying to solve, the beneficiaries you expect to work with or common challenges new NGOs face. People working in NGOs tend to share a common vision to create a better world and most will be happy to answer your questions and offer a little bit of support as long as you don't take up too much of their time.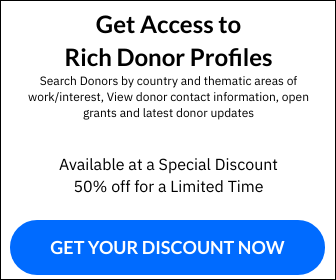 The most important thing to establish in your research is that there is a genuine, unfulfilled need for support in the community. If you are confident that your NGO could make a difference and the services you propose will be in demand then it is time to move to the next step and refine your vision. Remember, at this stage you should be open to new ideas and welcome others challenging your preconceptions. Don't be stubborn and refuse to take on good advice just because it doesn't fit with your own ideas.
2. Philosophical Backbone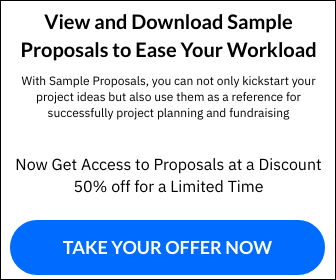 At this stage you should already have a reasonable understanding for what you want to do, who you plan to support and how you will do it. Now you just need to distil the concepts you have into your head into a clear structure on paper that you can share with your contacts. There are a number of essential ingredients you need to establish that will form the philosophical backbone of your organisation that will work to guide you on your journey.
What is your mission? Every charity and NGO has one. It serves to guide you as well as informing others, whether they be potential beneficiaries, donors or partners, exactly what it is your organisation was established to do. It should be simple, short and easily understandable whilst capturing the essence of the problem you want to solve.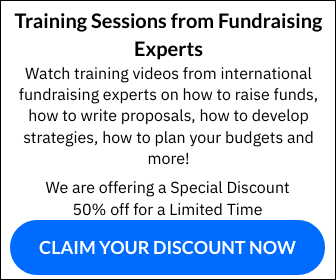 The next key component of your NGO is what services you are going to deliver and to who. Like before, you probably have a good idea of what these will be, especially if you've committed to doing good quality research in step one. You shouldn't start off with more than a few programs and try to concentrate your efforts into as few services possible at this stage. With every new service you add you create significantly more work to support it from fundraising and marketing to operations and human resources.
One of the most common reasons new NGOs fail is because they stretch themselves to thinly and never become great at any one thing. Establishing an NGO is a long process and there is no need to rush or get over confident and want to fix all of the worlds problems right away. Focus your energies on powerful and effective services that make a tangible difference to people lives instead.
The next step is to decide how you plan to fund your NGO and related services. Fundraising is an ongoing concern for almost all charitable organisation's, even massive international organisations need to continue fundraising to deliver their services. There are an abundance of different ways that you can fund your organisation from with grants, member subscriptions, trading, major donors and individual giving being the most common forms.
It is important to study how similar organisations and other NGOs working in your chosen location raise their funds. If it isn't clear from their website or other materials then just ask. NGOs are expected to be transparent about where their funding comes from and most will be open with you about how they raise their funds. Most organisations will maintain a fundraising mix of different income streams that may change over the years depending on their environment. For example, an NGO may start off with a major one off contribution from a wealthy supporters, move towads grant funding to access seed money to kickstart a major service, use community fundraising events to generate additional funds and then experiment with contributions from service users. It all depends on the type of NGO you establish, where it is based and what the current funding environment is both locally and internationally.
Now that you have a clear understanding of what services you intend to deliver through your NGO you need to now work out who will be responsible for the many critical tasks within your organisation. At this stage there is a good chance that you will have very minimal funds and the people who are supporting you are donating their time in support of your cause. Depending on the type of services you plan to run it is quite possible to operate a small NGO with an entirely volunteer staff. The key to this structure are the people themselves as they will need to be dedicated and reliable as well as having the time and skills needed to complete the tasks assigned to them. There is a reasonable chance that you're not in touch with anyone who has the skills you need to actually deliver programs and you may need to consider making a part time appointment.
Who will be responsible for fundraising, service monitoring, governance, promotion, networking and  finances? There is a good chance that a good proportion of these responsibilities will land at your feet. Do you have the time and resources to manage it all effectively on your own. If not, what support can you draft in to help lighten the load. Keeping costs to a minimum is crucial at this stage so you will likely need to call on friends and family for as much support as they can offer. Some NGOs are fotunate to be able to establish themselves with support from a company who can provide certain facilities such as accounting services or an office, but for most they will have to find their own way.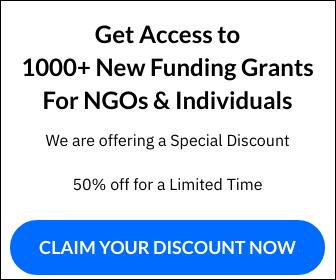 Set about creating a clear organisational structure that incorporates all of the different elements of your NGO. There should be clear lines of control and responsibility as well as brief job sepcifications for each role that detail precise responsibilities and expectations. You need to make sure that you control your NGO, understand all of its constituent parts and can guide these separate elements down a single path.
The final piece of your NGOs fledgling backbone is to identify and work towards the facilities you need in place for your NGO to operate and deliver services. Some NGOs are based out of people's homes, hire local community space to deliver services and function remarkably well with extremely low overheads. But again, it depends on the type of NGO you are working to establish. A care home for older people takes significantly more time, investment and resources to setup compared to an after school club for children. The first demands a modified building, staff and medical facilities whilst the latter requires little more than a room. Understanding exactly what your NGO needs to be successful and to operate effectively is crucial to the short and long term success of your vision.
At this stage you may start to feel a little overwhelmed. Don't worry, this is totally natural and you should try to channel your concerns into working dilligently on organising the structure of your burgeoning NGO.
Next>>>