While researching the profiles and activities of NGOs working in your same field of action, pay attention to the ways in which they frame their concerns and communicate with the public. List key concepts they have emphasised and make sure to repeat them in your manifesto. To write successful applications is a learning process, which begins by studying ways in which established organisations phrase and construct their arguments. Remember that you should always approach organisations with a longer history in a productive way. Thus, engage with the information you gather about them to improve the ways you present your own organisation, its goals, and the methodologies you intent to engage with.
When writing up, keep in mind that your manifesto has to be short (no more than 1 page), clear, informative, and passionate. Imagine this written piece as the NGO's ID. As such, it has to convince those reading that what you do is crucial for your community. The manifesto has to present your organisation as professional, and it should be written in a way that elicits curiosity and raises awareness.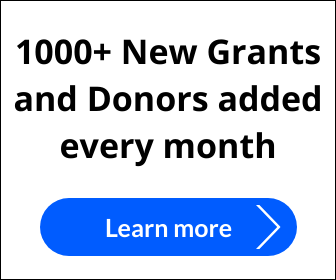 When your manifesto is in its final draft, it is good practice to convene all the members of the organisation to approve it before publication. After the work is finished, you might consider strategies to disseminate this document and made it available to a wider audience.
If your organisation has a website, this would be the first place where to publish your manifesto. Yet, not all new organisations have the means to set up a website. In this case, you could open a blog (for free), a Facebook page, and also a Twitter account where to introduce your NGO and its goals. Also, you might consider organising a press conference open to members of your community, local authorities, and media to launch your organisation and also to gather feedback from participants.
While disseminating these first documents, keep in mind that this information will be assessed and reviewed by your potential donors when your first applications will be sent. In fact, it is standard practice for donors to retrieve information about your organisation online. Make sure that the visual outlines of your virtual profiles communicate professionalism and commitment to the cause you have embraced.