Deadline: 17 February 2016
International Women's Media Foundation (IWMF) is seeking applications from all over the world for Howard G. Buffett Fund for Women Journalists which is an incredible resource for talented reporters and will make a real difference in the field of journalism.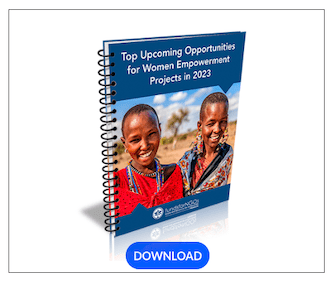 Founded in 1990 by a group of prominent U.S. women journalists, the International Women's Media Foundation is a Washington-based organization that is dedicated to strengthening the role of women journalists worldwide.
For 25 years, the International Women's Media Foundation (IWMF) has been dedicated to strengthening the role of women journalists worldwide. The media is not truly free and representative without the equal voice of women. IWMF's work celebrates the courage of women journalists who overcome threats and oppression to report and bear witness to global issues. Through its programs and grants the foundation empowers women journalists with the training, support, and network to become leaders in the news industry.
Mission
IWMF believes in
the leadership role of women in independent journalism worldwide
the importance of women's journalistic perspectives to providing high-quality information in the public interest
support for women journalists in contexts of crisis, intimidation, and persecution
equal opportunity and advancement for women journalists
Benefits
The fund was designed to help women journalists by providing grantees support to:
Expose under-reported but critical global issues
Undertake ambitious projects that challenge traditional media narratives
Develop field-based expertise and strengthen careers
Pursue training and leadership opportunities
Launch entrepreneurial news projects or acquire the skill to do so.
Grant Information: The IWMF will make an annual total of $230,000 worth of grants to support women journalists in their projects and endeavors.
Eligibility Criteria
Women journalists from anywhere in the world are eligible to apply.
Professional Journalism must be the applicant's primary profession.
Applicants must have three or more years of professional journalism experience.
Teams of journalists may apply, however the submission must be from a woman journalist and her team must include at least 50% women.
How to Apply
Interested applicants can apply via given website.
For more information, please visit International Women's Media Foundation.