Deadline: 1 March 2016
United States Department of State Bureau of Population, Refugees and Migration (PRM) is seeking applications for Global Innovation Programs to help the humanitarian community better respond to refugees outside of camps.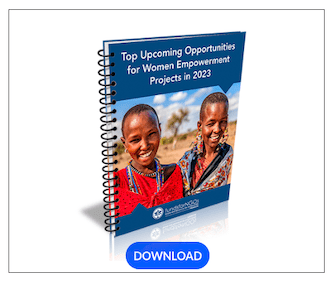 PRM seeks to support the development of new approaches and tools to strengthen humanitarian response to urban and other non-camp refugees globally with the development and piloting of new tools and models of assistance that will enable the humanitarian community to innovaddress the challenges unique to urban/non-camp settings.
Challenges
Identifying, counting, and assessing the needs of urban/non-camp refugees, as well as targeting the most vulnerable for assistance, and creating tools to rapidly and regularly update this information;
Conducting area-based context mapping that assesses markets, legal frameworks and rights, governance structures, land issues, and infrastructure, and creating tools to facilitate emergency context mapping that can be conducted quickly and updated regularly;
Mapping and vetting existing services (including legal aid), establishing referral systems, conducting capacity-building of referred service-providers, and conducting follow-up to ensure that both refugee needs are met and service providers are prepared to accommodate larger caseloads;
Disseminating reliable information to refugees about registration, refugee rights, available services, assistance, and other relevant issues through the use of information and communications technology, data management, and/or other outreach activities, and maintaining ongoing communication with refugee (and where relevant, host) communities;
Improving coordination among a range of stakeholders (including municipal and development actors, international organizations, and international/local NGOs), engaged in responding to urban/non-camp refugee and host community needs;
Improving refugee access to education, including through the use of electronic educational technology;
Assessing assets, networks, and resources and designs appropriate interventions on an individual or household basis, with the ultimate objective of improving refugee self-reliance;
Expanding rights and promoting integration of non-camp refugees into local communities and into ongoing or future development programming;
Building capacity of local government and civil society responses to urban/non-camp refugees, including building the capacity of local organizations to conduct advocacy;
Gathering, analyzing and using relevant beneficiary feedback on quality and availability of existing services
Funding Information
PRM anticipates providing up to $1,000,000 in total to fund NGO programs to develop innovations in urban/non-camp response.
Funding requests should not exceed $1,000,000 per concept note.
Eligibility Criteria
Nonprofits having a 501(c)(3) status with IRS, other than institutions of higher education;
Nonprofits without 501(c)(3) status with IRS, other than institutions of higher education;
Institutions of higher education; and
International Organizations
International multilateral organizations, such as United Nations agencies, should not submit concept notes through Grants.gov in response to this Notice of Funding Opportunity.
Multilateral organizations that are seeking funding for programs relevant to this announcement should contact the PRM Program Officer on or before the closing date of the funding announcement.
How to Apply
Interested applicants can download the application packages via address given on the website.
For more information, please visit Global Innovation Programs.