Deadline: 31 March 2016
The U.S Department of State Bureau of Population, Refugees and Migration (PRM) is seeking proposals from NGO's for its NGO programs benefiting refugees and other vulnerable populations in Afghanistan, Pakistan, and Central Asia.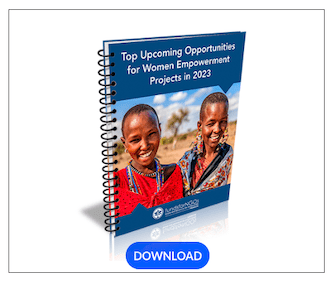 Funding Priorities
Proposed activities should primarily support Afghan refugee returnees and internally displaced persons (IDPs) in Afghanistan, Afghan refugees in Pakistan, and Afghan refugees and stateless individuals in Central Asia.
Because of PRM's mandate to provide protection, assistance, and sustainable solutions for refugees and victims of conflict, PRM will consider funding only those projects that include a target beneficiary base of at least 50 percent refugees/IDPs/other populations of concern.
Funding Information
Applicants may submit multi-year proposals with activities and budgets that do not exceed three years (36 months) from the proposed start date.
Project proposals must not be more than $1,500,000 per year.
Eligibility Criteria
Nonprofits having a 501(c)(3) status with IRS, other than institutions of higher education;
Nonprofits without 501(c)(3) status with IRS, other than institutions of higher education;
International Organizations.
International multilateral organizations, such as United Nations agencies, should not submit proposals through Grants.gov in response to this Notice of Funding Opportunity announcement.
Multilateral organizations that are seeking funding for programs relevant to this announcement should contact the PRM Program Officer before the closing date of the funding announcement.
For Pakistan projects: To be eligible, international NGO applicants must have completed all necessary registration procedures to operate in Pakistan at the time of proposal submission.
Proposals must have a concrete implementation plan with well-conceived objectives and indicators that are specific, measurable, achievable, relevant and reliable, time-bound, and trackable (SMART), have established baselines, and include at least one outcome or impact indicator per objective; objectives should be clearly linked to the sectors.
Proposals must adhere to relevant international standards for humanitarian assistance.
PRM strongly encourages programs that target the needs of potentially vulnerable and underserved groups among the beneficiary population (women; children; adolescents; lesbian, gay, bisexual, transgender, or intersex (LGBTI) individuals; older persons; the sick; persons with disabilities; and other minorities) and can demonstrate what steps have been taken to meet the specific and unique protection and assistance needs of these vulnerable groups effectively.
How to Apply
Interested applicants must submit their applications by downloading the application packages available on the given website.
For more information, please visit NGO Program Benefiting Refugees.