Deadline: 25 April 2016
U.S. Mission to the United Kingdom is currently inviting applicants from British professionals and community leaders specialized in the promotion of volunteerism and social action. The program will provide an introduction to volunteerism and social action in the United States. Participants will gain a better understanding of volunteerism as a key value of American life and culture.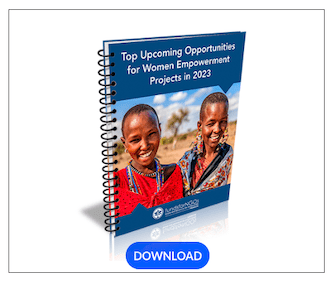 The exchange will include appointments with government officials, charities, non-government organizations, think tanks, and community groups. Participants will comprise of Members of Parliament, civil servants, volunteer specialists, and private sector representatives.
The aim of the exchange program is to provide UK professionals specializing in the promotion of volunteerism and social action with a deeper understanding of approaches to engaging young people in volunteering and to intensify UK Government support for this.
Award Information
The budget should be consistent with the narrative description of the program and should reflect the applicant's understanding of the allowable cost principles established by CFR 200.306 on cost principles for non-profit organizations.
Key Dates
April 2016: Grant is awarded.
April – June 2016: Selected program implementer develops the curriculum and program delivery system through consultations with U.S. Embassy representative.
July – August 2016: Project Implementation Period: Exchange Program takes place.
August – September 2016: Project Implementation Period: Exchange Debrief takes place.
September-October 2016: Project completion and final report.
Eligibility Criteria
All Federal assistance recipients must have a Dun & Bradstreet Number (DUNS) and a CCR (CAGE) number and an active account with the System for Award Management (SAM) prior to funds disbursement.
Organizations do not need to have these numbers at the time of application; however, time needed to make the application will need to be factored into the timeline for awarding the grant.
How to Apply
Applicants must download the Proposal Template form via given website.
For more information, please visit Exchange on Volunteerism in the United States.