Deadline: 13 June 2016
The U.S. Food and Drug Administration (FDA), an agency of Department of Health and Human Services (DHHS) is seeking applications from organisations for funding with an aim to strengthen and promote the role of local health departments in retail food safety regulation and support effective city and county regulatory programs responsible for retail food protection in the United States.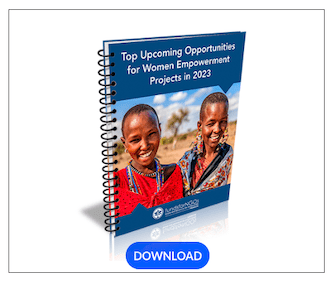 Objectives
Collaborate with an organization to enhance and expand an existing peer mentoring program that pairs local health department officials who have experience successfully implementing the Retail Program Standards with those who have experienced difficulty implementing the standards or are just beginning to implement the Retail Program Standards.
Conduct research on how regulatory authority is exercised at the local level (e.g., identify regulatory programs that exercise regulatory authority directly and / or via delegation or contractual agreements.)
Conduct research on how retail food regulatory programs categorize / inspect establishments by risk (e.g., identify different approaches that retail food regulatory programs are using to categorize establishments, learn more about inspection frequency employed in local health departments, and share best practices).
Conduct research to learn more about how the Retail Program Standards are used as a tool for interacting with and fostering continuous improvement among local health departments and state agencies. From this research, identify and share best practices.
Conduct research to learn more about the roles local health departments are playing on regulatory policy issues such as menu labeling regulations, food defense, food donations, food banks, cottage foods and how food safety interfaces with these issues. From this research, identify best practices to share with local health departments.
Funding Information: FDA intends to award one five (5) year limited competition cooperative agreement with funds up to $800,000 total costs for fiscal year 2016.
Eligibility Criteria
This opportunity is only available to the following nonprofit organizations/associations:
National organization/associations whose membership includes, but is not necessarily limited to, State, local, territorial, and/or tribal retail food safety regulators.
Non-domestic (non-U.S.) Entities (Foreign Institutions) are not eligible to apply.
Non-domestic (non-U.S.) components of U.S. Organizations are not eligible to apply.
Foreign components, as defined in the HHS Grants Policy Statement, are not allowed.
Any individual(s) with the skills, knowledge, and resources necessary to carry out the proposed research as the Program Director(s)/Principal Investigator(s) (PD(s)/PI(s)) is invited to work with his/her organization to develop an application for support.
Individuals from underrepresented racial and ethnic groups as well as individuals with disabilities are always encouraged to apply for FDA support.
How to Apply
Interested applicants must obtain application packages via given website.
For more information, please visit Role of Local Health Departments.