Deadline: 17 January 2016
Registrations are open for the Youth for Gender Equality Forum under Step it up for Gender Equality initiative that is an interactive and inspiring initiative to promote dialogue, exchange, learning and networking for people engaged in promoting gender equality in their daily lives.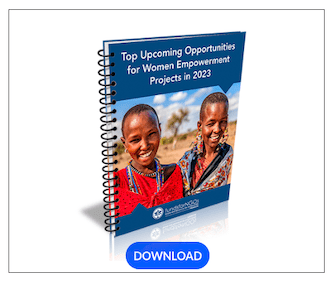 The forum will be held from 2 to 4 March 2016 at European Parliament in Brussels.
The initiative has been organized by the Group of the Progressive Alliance of Socialists and Democrats(S&D) in the European Parliament, in collaboration with the Foundation for European Progressive Studies, PES Women, Young European Socialists, Rainbow Rose and the Global Progressive Forum.
The S&D Group stands for an inclusive European society based on principles of freedom, equality, solidarity, diversity and fairness with its MEPs committed to fighting for social justice, jobs and growth, consumer rights, sustainable development, financial market reform and human rights to create a stronger and more democratic Europe and a better future for everyone.
As part of this unique event, youths will also have the chance to build a wide network of contacts and share their experience of gender equality projects. They will have the opportunity to interact with S&D Members of the European Parliament, professionals and experts while engaging in intercultural exchanges with the participants.
Eligibility Criteria
The 2016 Forum is looking for 25 young motivated individuals, 20 EU nationals and 5 from neighboring countries, aged 18 to 25.
The ideal candidate will be motivated, proactive and engaged in gender equality/women's rights activism, with good communication skills, and will share the core values of the Socialists and Democrats.
A good knowledge of English is a must as there will be no interpretation during the forum.
The S&D Group will consider gender balance in the selection process.
How to Apply
Interested applicants can register for the forum via given website.
Note: Interested candidates are advised to apply as soon as possible, as for practical reasons the organizers can only take into consideration the first 250 applications. The top 25 of these will be selected for the Youth for Gender Equality Forum and will be contacted by January 31st 2016 by the organizers.
For more information, please visit Youth for Gender Equality Forum 2016.