Deadline: 28 November 2015
The United Nations Environment Programme (UNEP) is currently seeking applications from the eligible applicants for the post of Finance and Budget Assistant in Nairobi, Kenya.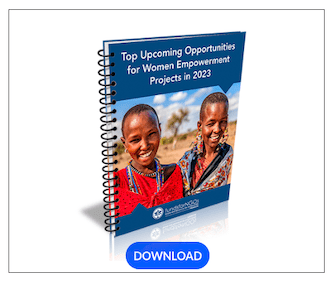 UNEP is the leading global environmental authority that sets the global environmental agenda, promotes the coherent implementation of the environmental dimension of sustainable development within the United Nations system and serves as an authoritative advocate for the global environment.
Key Job Responsibilities
Finance and Budget Assistant will perform the following functions-
In absence of programme managers, act as Certifying Officer;

Undertake review, analysis and prepare medium-term plan and its revisions;
Review, analyze and assist in the finalization of cost estimates and budget proposals in terms of staff and non-staff requirements;
Assist managers in the elaboration of resource requirements for budget submissions;
Undertake research and provide support to higher level officers with respect to budget reviews of relevant intergovernmental and expert bodies; Provide input into the preparation of allotments, including redeployment of funds ensuring appropriate expenditures;
Monitor budget implementation/expenditures and recommend reallocation of funds;
Review requisitions for goods and services to ensure correct objects of expenditure have been charged, and availability of funds;
Monitor extra-budgetary resources, including review of agreements and cost plans;
Assist in the preparation of budget performance submissions and finalization of budget performance reports, analyzing variances between approved budgets and actual expenditures;
Monitor integrity of various financial databases; Verify accuracy of input data, ensuring consistency of data in previous allotments to new allotments issued;
Co-ordinate with other staff on related issues during preparation of budget reports.

Keep up-to-date on documents/reports/guidelines that have a bearing on matters related to programme and/or peacekeeping budgets;

Draft or prepare correspondence to respond to general enquiries in respect to relevant financial and budget matters;
Provide guidance, training and daily supervision to other general service staff in the area of responsibility.

Perform other related duties as may be assigned.
Eligibility criteria
Applicants must have-

High school diploma or equivalent.
Must have passed the United Nations.
Administrative Support Assessment Test (ASAT) at Headquarters or an equivalent.
Locally-administered test at Offices Away from Headquarters.
A minimum of Ten years of progressive experience in finance, budget, accounting, administrative services or related area. Proven knowledge in ERP system (Umoja) Business Analytics or Business Intelligence and Preparation of financial and management reports is highly desirable.
English and French are the working languages of the United Nations Secretariat. For the post advertised, fluency in oral and written English is required. Knowledge of another official United Nations language is an advantage.

Other skills

Knowledge of and ability to apply financial rules, regulations and procedures in the UN environment.
Ability to identify and resolve data discrepancies and operational problems. Shows pride in work and in achievements.
How to Apply
Applications must be submitted through online process.
For more information, please visit UNEP.