Deadline: Ongoing
The Johns Hopkins University (Jhpiego) is currently seeking applications from the eligible applicants for the post of Deputy Chief of Party in Malawi.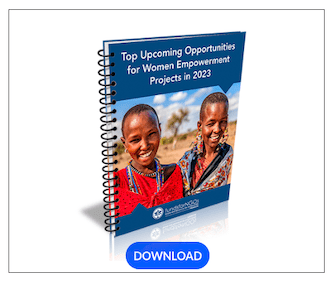 The Deputy Chief of Party (DCOP) will manage the day-to-day management and human resources for an upcoming USAID integrated health project.
Jhpiego is an international, nonprofit health organization, working with health experts, governments and community leaders to ensure high-quality health care for their people.
Key Jobs Responsibilities
The Deputy Chief of Party will perform the following functions-
Provide day-to-day programmatic oversight for the strategic planning of activities in support of the project goals and objectives, including the determination of project priorities and appropriate technical initiatives.
Coordinate the work of all team members to ensure effective technical assistance and the smooth implementation of activities.
Advise Malawian counterparts on technical issues and participate in relevant advisory and/or working groups with counterparts and partner institutions.
Provide leadership in the design of interventions to include community mobilization and engagement, ensuring that interventions are technically sound, evidence-based, include high impact practices and are sustainable.
Represent Jhpiego and the project in public and professional circles through meetings, conferences, and presentations.
In close collaboration with the COP, coordinate and monitor all human, financial and material resources of the project to ensure successful implementation.
Facilitate the annual work planning process in close collaboration with USAID Malawi, Ministry of Health, COP, project Technical Directors.
Guide the analysis, synthesis and reporting of project outputs and results in close collaboration with the Monitoring and Evaluation Advisor.
Mentor, support, supervise and manage a team of highly qualified staff and align their efforts in concert with project goals to ensure rapid and sustainable results.
Provide guidance and capacity building activities in collaboration with key staff, to subcontractors and subgrantees and coordinate activities with other agencies.
Ensure resources for project implementation are available.
Work with finance and project staff to develop and track project budgets.
Work closely with Jhpiego home office staff to ensure effective, timely and coordinated project implementation.
Ensure technical compliance with USAID technical reporting requirements.
Eligibility Criteria
Applicants must have-
Advanced degree in public health, health administration, international health or a related field.
8+ years' project management experience (of which at least half is in a senior management position) in large, multi-year international health sector development projects (approximately $10M per year) that have implemented successful activities in areas such as maternal, newborn and child health, family planning/reproductive health, malaria, water, sanitation and hygiene (WASH), health systems strengthening.
Excellent diplomacy skills and a proven ability to establish and sustain interpersonal and professional relationships with USAID missions, host-country counterparts and representatives from other key stakeholders such as NGOs, PVOs, the private sector and other donors.
In-depth knowledge of USAID projects, regulations, compliance and reporting; eight years as a senior manager on USAID projects.
Demonstrated experience in building capacity with the public sector, civil society, and private sector.
Previous supervisory experience of professional staff.
Management, training or clinical background in maternal, newborn and child health, family planning/reproductive health, or health systems strengthening.
Expertise in research to practice—identifying best practices and adapting them to project realities.
Previous experience working in Malawi, with intimate understanding of local health system and health systems strengthening, family planning/reproductive health, and maternal, neonatal and child health care gaps and opportunities, and solid relationships at government agencies.
Ability to work in a complex environment with multiple tasks, short deadlines and intense pressure to perform.
Proficiency in Microsoft Office.
Fluent in written and spoken English.
Excellent oral and written communications skills.
Ability to travel nationally.
How to Apply
Applications must be submitted through online process.
For more information, please visit Jhpiego.