Deadline: Ongoing
The International Rescue Committee (IRC) is currently seeking applications from the eligible applicants for the post of Senior Education Manager in Antakya, Turkey.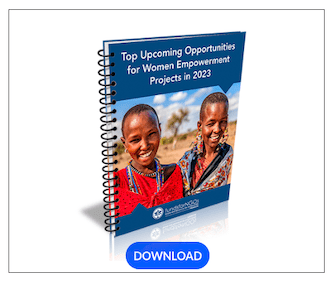 The Senior Education Manager will be responsible for the overall implementation and management of the SHLS and other education programs inside Syria.
The IRC responds to the world's worst humanitarian crises and helps people to survive and rebuild their lives.
Key job Responsibities
Senior Education Manager will perform the following functions-
Manage all IRC education and SHLS activities inside Syria under the supervision of the CYPD Coordinator.
Develop and monitor clear work plans for education activities in coordination with the SHLS Senior Officer and staff in the field.
Support the CYPD Coordinator in managing the budget of education activities, this includes developing spending plans, monitor expenses and anticipate under spent/overspent.
Supervise the overall implementation of education activities through effective direct management of SHLS Senior Officers and CYPD Manager.
Ensure that all education activities are ongoing and implemented according to IRC policies, including distributions of materials, enrollment of students, parents – teachers meetings, etc. etc.
Develop work plans, distributions plans and update them regularly.
Proactively anticipates and plan for new materials' needed in the schools.
Supervise the overall process of hiring new teachers, following IRC policies.
Raise and supervise the staff in any purchase requests for any school materials (furniture, school kits, stationary, etc. etc.)
Compile and develop monthly and weekly plans and any other reports according also to donors' requirements.
Provide support to the CYPD Coordinator in planning, drafting reports, arranging trainings and documenting activities.
Build the capacity of SHLS staff through daily mentoring, guidance and trainings.
Support the recruitment and induct any new education staff member.
Backstop the CYPD Coordinator through participating in key internal and external meetings: BvAs meetings, Education Cluster, donor meetings, etc. etc.
Maintain open and professional relations with team members, promoting a strong team spirit and providing oversight and guidance to SHLS staff in Syria.
Work together with the M&E Senior Officer in order to compile qualitative and quantitative data for donors' reports.
Develop and analyze new assessments for education, or any other data regarding schools' management, in order to increase the quality of activities or select new sites of intervention.
Any other duty as assigned by the CYPD Coordinator.
Eligibity Criteria
Applicants must have-
Academic degree in Education or related field.
Minimum four years' experience working in education management or related field.
Minimum two years' experience in working for an NGO (local or international) in a management position (Senior Officer and above).
Excellent understanding of education in emergencies.
Experience in managing large teams (minimum 3 people).
Experience in budget management, drafting of proposals and donor reports.
Confident communicator, excellent negotiations skills.
Very well organized and with good reporting mechanisms.
Able to work under pressure.
Works well in teamwork, comfortable in a multi-cultural environment, flexible and able to handle pressure well.
Excellent Computer skills: MS Word and Excel.
Fluency in Arabic and English is required.
Knowledge of child protection is an asset.
How to apply
Applications must be submitted through online process.
For more information, please visit IRC