Deadline: Ongoing
The World Resource Institute (WRI) is currently seeking applications from the eligible applicants for the post of Urban Economist based in Washington DC, USA.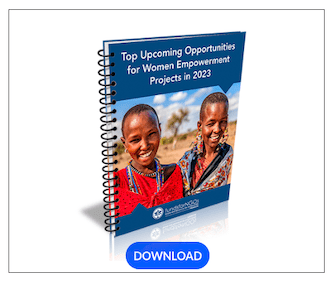 The WRI is an environmental and development research and policy organization that creates solutions to protect the Earth and improve people's lives.
Key Job Responsibilities
The Urban Economist will perform the following functions-
Effectively plan, design, and conduct economic analyses that advance the objectives of project teams working on issues across urban sectors.
Scale-up the results of these economic analyses in a manner that is precise, well structured, and tailored to decision-makers (not to other professional economists). This written material may take the form of informal memos, white papers, and official WRI publications. Some research may be submitted to economic journals, as well.
Engage in the WRI Economics community, promoting the integration of an economic dimension in relevant research projects.
Author or co-author knowledge products (e.g., reports, briefs, data-products) and present findings of economic analyses to external audiences.
Review knowledge products written by other WRI researchers and suggest methods that lead to robust and unbiased findings.
Mentor junior researchers.
Use evidence, critically analyze and assess economic research and arguments presented by project partners, stakeholders, and others.
Actively engage public and private sector decision-makers in one-on-one meetings, group briefings, and other venues to persuade them of WRI's analytically based recommendations.
Possess knowledge of a wide range of city specific databases and sources of economic data relevant for cities around the world
Have experience integrating spatial urban data with economic and other data
Directly managing outcomes and partnerships.
Monitoring and managing project deliverables, setting and clarifying priorities for global team members.
Monitoring and managing project budget performance, scoping progress according to planned milestones, expenses and revenue, and internal and donor reporting.
Completing institutional and donor reporting (narrative, quantitative and financial) for projects, including project outcomes.
Contributing to research proposals between a five and six figure fundraising goal.
Identifying and developing funding partner relationships through external outreach'; conducting due diligence on feasibility of use through fit-gap analysis.
Monitoring and complying with sub agreement guidelines.
Contributes to presentations and donor proposals.
Eligibility Criteria
Applicants must have-
Masters in related field (urban and regional economics, public finance, public policy, political science, development economics, urban planning, etc).
Demonstrated knowledge in the political economy of urban governance, spatial economics and urban public finance in emerging economies is required.
Experience in promoting low-carbon cities, resilient cities or smart cities highly desirable.
Working experience in WRI's main engagement countries highly desirable. (Brazil, China, India, Mexico, Turkey, Indonesia)
Strong track record of authoring published research.
Excellent writing skills, including the ability to write quickly under pressure and to deadline; ability to summarize complicated analyses in brief and clear messages.
Fluency in oral and written English. Fluency in another language is a plus.
Minimum 5-7 years of full-time work experience in relevant field, with research design, program implementation and project management experience
Prior supervision and mentorship of one or more junior staff
Exceptionally good communication and interpersonal skills, including the ability to work well in a team and with colleagues across countries
Strong quantitative, analytical research and econometrics skills
Strong statistical analysis skills with experience using statistical software such as Stata, SPSS, R, etc.
Detail-oriented and organized thinker who can juggle multiple, competing priorities
Ability to travel 20% or more when needed.
PhD in Economics with emphasis on urban and regional economics
Experience conducting economic impact analyses and evaluations in the field of sustainable urban development
Experience with external communications and/or donor management.
How to Apply
Applications must be submitted through online process.
For more information, please visit WRI.