Deadline: Ongoing
The World Resource Institute (WRI) is currently seeking applications from the eligible applicants for the post of Climate and Landscape Analyst based in Jakarta, Indonesia.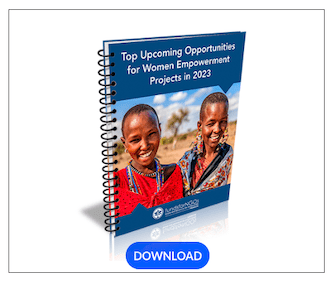 The WRI is an environmental and development research and policy organization that creates solutions to protect the Earth and improve people's lives.
Key Job Responsibilities
The Climate and Landscape Analyst will perform the following functions-
Lead and assist qualitative and quantitative analyses for research in support of climate and forest landscape restoration projects in Indonesia—including but not limited to:

Support GHG emissions and climate policy analysis under the Open Climate Network.

Independent assessment of historic GHG emissions 2000-2012 in Indonesia's land-use sector based on literature review, geospatial analysis, and statistical modelling.
Use land-cover data to identify sectoral drivers of land-use emissions (such as mining, agriculture, timber plantations, and urbanization).
Project future baseline emissions to 2030 using a robust methodology.
identified on the basis of literature review and modified based on assumptions about future changes.
Draft and revise content for a WRI publication based on the analysis.
Collaborate with WRI colleagues to identify priorities for future analysis.
Conducting other desk research and literature reviews.
Co-authoring knowledge products (e.g. reports, briefs, data products).
Assisting with and/or co-authoring blog posts and other communication documents, including responses to internal and external requests for information.
Presenting at internal and external meetings.
Liaising with external partners and WRI colleagues across programs and countries.
Drafting reports to funders and reviewing financial report for project.
Collaborating Reviewing knowledge products written by other researchers.
Providing support for proposal writing relevant to the research subjects.
Eligibility Criteria
Applicants must have-
Knowledge of national and international climate and land-use policy.
Strong analytical background (e.g., familiarity with GHG projections, expertise in forestry or energy sector, policy formulation, or other related work).
Bachelor's degree in environmental science, geography, or related discipline, master's degree preferred.
Excellent geospatial analysis skills, in particular raster-based analysis.
Experience with ArcGIS or equivalent required.
Extensive knowledge of the literature regarding deforestation tracking and GHG emissions estimation from the land use sector in Indonesia.
Strong quantitative and statistical background, including familiarity with common statistical software.
Ability to communicate in English (oral and written).
Ability to understand, read and write Bahasa Indonesia fluently; native speaker preferred.
How to Apply
Applications must be submitted through online process.
For more information, please visit WRI.