Deadline: Ongoing
The World Resource Institute (WRI) is currently seeking applications from the eligible applicants for the post of Global Forest Watch Liberia Technical Assistant based in Monrovia, Liberia.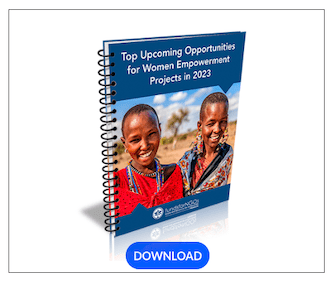 The WRI is an environmental and development research and policy organization that creates solutions to protect the Earth and improve people's lives.
Key Job Responsibilities
The Global Forest Watch Liberia Technical Assistant will perform the following functions-
Lead development and implementation of technical aspects of WRI-GFW's activities in Liberia – beginning with the development of the Liberia Forest Atlas.
Lead the conceptualization, development and implementation of GIS-based tools and analytical methods in support of WRI-GFW's Liberian partners (with a focus on the Forestry Development Authority).
Support communicating about forest data and analysis (from GFW and the Liberia Forest Atlas) to technical and non-technical audiences at national and international levels (e.g. by producing maps, graphs, figures, contributing to writing blog posts and articles).
Respond to technical inquiries related to WRI-GFW's Liberia work.
Represent WRI-GFW and give presentations at conferences and workshops, when necessary.
Provide technical assistance to relevant processes such as land use planning, monitoring of logging activities, enhancement of protected areas management.
Carry out field activities to ground truth data.
Provide training for WRI-GFW Liberia personnel and partners in GIS, remote sensing, management of forest databases, as well as in the application of forest data to key forest management processes.
Produce documents of communication, synthesis and posters in line with WRI quality standards.
Contribute to building a strong GIS community in Liberia.
Provide support in developing strategies for acquiring new datasets relevant to GFW, in the context of identified thematic and geographic research priorities.
Prepare and analyze spatial data, including deriving spatial statistics by using of geoprocessing tools (e.g. Model Builder and other analytical tools using ArcGIS and Python).
Eligibility Criteria
Applicants must have-
Degree or certificate in Geography, GIS, Information Systems Natural Resource Management or other related field.
Minimum 2 years of full time relevant GIS work experience.
Proficiency in standard GIS software (ESRI, Quantum GIS)Strong analytical skills, including raster analysis, generating statistics and indicators from spatial data, automating common tasks.
Ability to work on a variety of projects while meeting tight deadlines.
Ability to work and thrive as part of a diverse, international team.
A demonstrated ability to take initiative and get things done with little supervision.
Programming experience using Python, Java Script or other program languages for delivery of fast and powerful GIS analyses.
Experience working with the Google Suite of tools (i.e. Google Earth Engine).
Previous experience building web GIS applications.
Proficiency in graphics software (e.g., Adobe Photoshop and/or Illustrator) with an ability to produce high quality maps for publication.
Strong communication skills, including presentation experience.
Demonstrated experience with remote sensing and image analysis, including familiarity with software (ENVI or Erdas Imaging).
Deep understanding of the forest sector and land use trends in Liberia.
Ability to communication in French.
How to Apply
Applications must be submitted through online process.
For more information, please visit WRI.