Deadline: 4 April 2016
World Vision International (WVI) is currently seeking applications from the eligible applicants for the post of Senior Program Officer in Juba, South Sudan. The duration of this post is about 1 to 2 years.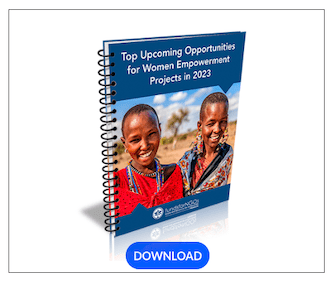 The Senior Program Officer will be responsible to facilitate programme development and resource acquisition for development and resilience programming and emergency response (Cat III) with high standards of appropriateness, timeliness, and effectiveness.
WVI's mission is to promote human transformation, seek justice and bear witness to the good news of the Kingdom of God.
Key Jobs Responsibilities
The Senior Program Officer will perform the following functions-
Contribute to the development and implementation of WVSS Resource Acquisition and Management Team strategies.
Contribute to the development of External Engagement and Resource Acquisition strategies.
Assist the PDQA Director in the development of support office and donor specific strategies that articulate SO and donor strategic intent and funding targets, sectors and geographic preference.
Develop and manage the proposal development calendar for WVSS and coordinate timely and strategic response to proposal opportunities.
Develop a reporting calendar of all projects including reporting to the region on resource acquisition progress.
Represent WVSS at national (Juba) level coordination meetings with donors, stakeholders, INGOs, local organizations, and government officials. Provide updates on projects at coordination meetings. Provide key stakeholders within WVSS and Support Offices with updates of meeting outcomes and stakeholder priorities.
Develop and maintain solid working relationships with major (government/private) donors including ECHO, EU, USAID, OFDA, UNHCR, UNICEF, UNDP, DFATD, DFAT, DFID, Irish Aid, FAO, and World Vision Support Offices, including hosting visits, responding to communication, and ensuring that support office and donor requirements are met.
Maintain WVSS master list of stakeholder contact information.
Assist the PDQA Director to coordinate WVSS donor visits.
Eligibility Criteria
Applicants must have-
Master degree or equivalent in relevant fields of study such as International Development, Political Science/International Relations, Economics, Sociology, or other related field.
Leadership experience in program design and development, funding acquisition, program monitoring and evaluation, information management, capacity building, and compliance.
At least 4 years field experience in a relief or development environment.
Previous experience with successful multi-million dollar donor proposal writing and budget preparation (USAID, ECHO, BPRM, UN agencies preferred).
Clear understanding of the working of the major WV partners (UNICEF, WFP, USAID, EU, CIDA, and DFID etc.), their requirements and standers.
General understanding of food security, health, education and protection programming in fragile contexts (development, resilience, emergency response).
Ability relates and represents WV to these major program partners, in a highly professional manner.
Computer knowledge including Word, Excel, Lotus Notes and Power Point.
Fluency in written and spoken English.
How to Apply
Applicants must submit their applications through online process.
For more information, please visit WVI.