Deadline: 3 April 2016
The Danish Refugee Council (DRC) is currently seeking applications from the eligible applicants for the post of South Program Manager in Ma'an and Karak, Jordan. The duration of this post is 12 months.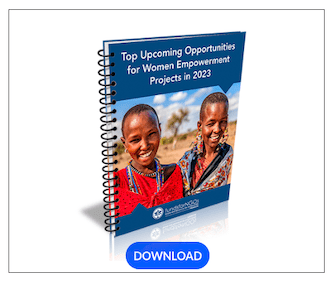 The South Program Manager will be responsible for all projects implemented in the South of Jordan.
DRC is a humanitarian, non-governmental, non-profit organization founded in 1956 that works in more than 30 countries throughout the world, by fulfilling its mandate of providing direct assistance to conflict-affected populations – refugees, internally displaced people (IDPs) and host communities in the conflict areas of the world.
Key Jobs Responsibilities
The South Program Manager will perform the following functions-
Supervise overall achievement of all project targets implemented in the South.
Manage project managers and support them in their roles and responsibilities through coordination meetings and day to day advice and mentoring.
Ensure quality and relevance of all activities implemented in the South in coordination with PQM and HoP.
Manage key support staff on his project (finance/admin/log).
Supervise all project budgets and ensure timely and efficient spending.
Support the PQM to ensure regular monitoring of project activities and impact.
Create and Develop DRC network in the South and identify strategic partnerships where/when relevant.
Maintain positive relations with local authorities in the South in coordination with Strategic Institutional Relations Coordinator.
Ensure continuous positive relations with implementing partner(s).
Liaise with UNHCR to co-lead coordination efforts in the South.
Participate in strategic Working Groups upon request.
Consolidate south programmatic and contextual data and information in view of future project development.
Contribute to overall Country Program Strategy.
Support HoP in proposal elaboration and design for all projects to be implemented in the South.
Eligibility Criteria
Applicants must have-
Tertiary qualifications in political/social sciences, international relations, public administration, development, or a relevant equivalent.
At least five years proven and successful track record of project management experience in the humanitarian/development sector.
Experience with budget management, navigating financial systems and payments, and contracts management.
Experience with project cycle management and project management tools such as logical frameworks, work plans, and monitoring and evaluation plans.
Experience and knowledge in one or more of the following areas; cash assistance programming, community centers and service provision, psychosocial activities, community-driven development, civil society support, protection and referral services, community development.
Familiarity with systems and concepts for monitoring and evaluating project performance.
Strong experience with/ ability for project oversight.
Ability and willingness to maintain regular presence at project sites and to work during irregular working hours.
Strong computer skills (Excel, Microsoft, PowerPoint and Outlook).
Fluency in English is required, and fluency Arabic is a significant advantage.
How to Apply
Applicants must submit their applications through online process.
For more information, please visit DRC.