Next Deadline: 1 January 2016
The Conservation, Food and Health Foundation is currently accepting concept notes for its first round of 2016 Grants. Non-profit organizations in the developing countries that are focusing in one of the three fields – conservation, food and health are invited to apply.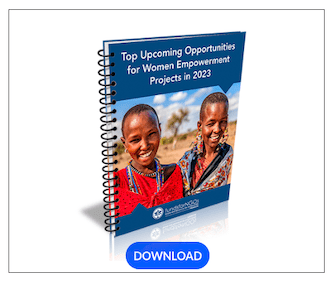 The foundation supports projects that demonstrate strong local leadership, promote professional development in the conservation, agricultural, and health sciences; develop the capacity of local organizations; and address a particular problem in the field.
Average grant size is US$17,000. Grant request can be made for maximum US$25,000.
Geographic Focus
The foundation's geographic focus is the developing world. It prefers to support organizations located in developing countries or to developed country organizations whose activities are of direct and immediate benefit to developing countries.  The foundation does not consider the states of the former Soviet Union or former Eastern Bloc countries as within its geographic focus.
Grant Types
Conservation Grants aims to improve ecological and environmental conditions in the developing world. Research activities, training, and technical assistance efforts are supported under Conservation Grants.
Food Grants are allocated to efforts aimed at improving access to food for consumption in developing countries. To be eligible for the grants, projects should –

Promote or develop specific sustainable agriculture practices with potential to advance science and practice in other countries.
Develop new approaches that address fuel and resource problems related to food production and preparation in developing countries.
Explore and refine innovative education and training interventions for small scale food producers and farmers.
Advance new approaches to control pests and diseases affecting important food crops of developing countries

Health Grants are focused at programs that are preventive in nature. Research, technical assistance, and training projects are supported under Health Grants. It supports research, technical assistance, and training projects that:

improve public health through community-based efforts that address health promotion, disease prevention, family planning, and reproductive health; and
increase the understanding and treatment of tropical diseases
2016 Grants Timeline
Concept Application Deadline- January 1
Request for Proposal Issued- February 1
Proposal Deadline- March 3
Grant Awards- June 1
Please read the eligibility and application guidelines for the CFH (Conservation, Food and Health) Foundation Grants in the Next article.