Board members are the core drivers of an organization. They set the direction of the organization for years to come. They constitute the board, a collective body that governs the non-profit, guide the organization to work towards its mission and vision. Despite their importance in functioning of the organization, most of the board members do not actively play role in resource mobilization. Though it is not mandated as their 'role and responsibility' in the non-profit, the board can definitely take a step ahead to catalyze the growth of the organization without 'asking for money'.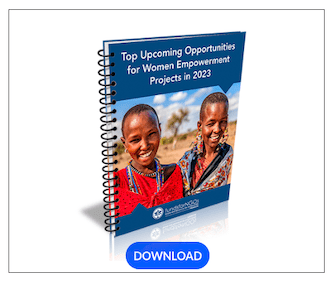 Active involvement of the board can definitely fuel the growth, more importantly so in the case of smaller NGOs. Here are a few ideas how they may play crucial role in resource mobilization, to bring in resources to fuel the functioning of the organization, bringing a sense of responsibility towards it, and utilizing their skills, expertise, experience and goodwill to benefit the organization in the long run:
Ask them to advocate with government for your organization or cause. For example, if you are an organization working for children, you may have someone on your board who is an educationist, academician, bureaucrat, or government official. You can request him/ her to advocate for your cause with the government. He/ she may even help you in getting government schemes and projects.
The board members are very passionate towards the cause of the organization. They devote their time to actively participate in the planning, and activities too. This alone can set a very good example to motivate the donors. Thus, you may ask your board to motivate donors, or you may display their stories on your website.
The board members may contribute indirectly towards the financials, by negotiating with suppliers or vendors to supply goods or services for lower prices. Their good will and connections can help your organization in this way.
Your board might have highly knowledgeable people from diverse fields and backgrounds. You may ask them for support related to their domain. For example, an organization who has a lawyer in the board, can ask for legal advice from him/ her. This will help the organization gain from the learned and experienced law professional, while also saving cost if help was to be sought from elsewhere.
In this way, your board can kick start some of your resource mobilization efforts, and also can help with diverse and useful knowledge and domain expertise. 
Employing a donor appreciation program
For organizations which embed donor acquisition and retention strategies into their overall goals and strategy, donor recognition and appreciation are one of the very important ways to achieve long term results. And with internet, crowd-funding platforms, social media and online platforms, these strategies and programs are very easy to implement. So, involve your social media/ communications team along with your core team to employ your donor appreciation program.
Why a donor appreciation program
We know how important donors are for non-profits, and it is the responsibility of non-profits to thank them for their contribution, and let them know they are valuable. A simple acknowledgment will help them getting tax benefits, feeling good about their contribution, and in developing willingness to stay association in the long run, meaning donor retention. So it is a win-win for you and your donors. Though there is no limit to creativity and innovative ideas for developing and implementing a donor appreciation program, here are a few suggestions.
Choose a time, platform and frequency
Select a time of the year when you want to employ donor appreciation/ recognition program. It can be an ongoing activity too, on your website/ social media accounts. For example, you may contribute a section to 'donor of the day/ week/ month' on your website. Update it very often. Try to recognize and acknowledge every donor's contribution. If some donors would prefer anonymity, you may provide a dashboard/ infographics on your website to show donors' activities and contributions on weekly or monthly basis, without names or personal information.
Know your donors. Understand their preferences. Many donors may like to hear 'thanks' and how important their contribution is, on social media or public platforms, while many others would like anonymity despite their 'good deed'. It is important to respect their choices and so take consent before publishing anything with donor information.
A theme can provide your campaign or program with relevance and context, alongwith a sense of belongingness to the donors who relate to the cause. Theme may be women and children, water and nature conservation, etc. Give a brief background about the theme, donors who have contributed towards the cause, and appeal to those who wish to be associated.
Motivate them to 'give' more
Research has shown that appreciated and happy donors are very likely to donate again for the cause. So, demonstrating gratitude towards donors is good for them as well as for your non-profit, as they are likely to be associated with you for longer periods. Inspire them and motivate them by sharing other donors' stories, sharing stories of people who were benefitted by their contribution, and of those who need their help and support.
Never forget to acknowledge
Apart from public recognitions and media posts, never forget to acknowledge the contribution of donors in form of thank you letters and receipts, which will make them avail tax exemptions as per your country's laws, while also making them feel good.
Make them know you better
Keep them updated about your latest plans and actions taken on the ground. Share pictures and stories of work done, people benefitted, and of the work to be done too. Share the cause and problems that you wish to address in the future, and what kind of support you will need to accomplish your mission. Deepen their understanding of your cause, mission and vision.