(3) Annual Performance Evaluation
The annual performance evaluation is the analysis, based on documentation from previous stages of the process, of an employee's work record. The evaluation addresses two fundamental questions. The first relates to the past and involves verifying what was accomplished qualitatively and quantitatively during the year. The second relates to the future and consists of identifying means to be considered to ensure the employee continues to grow and develop.
The performance evaluation form should include all the sections needed for the evaluation. This includes a section relating to performance evaluation in relation to the objectives established at the outset and in relation to the responsibilities of the position, a section that specifies or targets what is needed for the employee's development and finally a section allowing the employee and the evaluator to express their comments and affix their respective signatures. The form should also include a performance level classification and a definition of each of these levels.
The annual performance evaluation does not have any financial impact on salaries. It is first and foremost a tool to evaluate the employee's performance and take remedial action if necessary.
1.12.3 Skill Training and Professional Development
Depending on available funds, NGO should foster the professional development of its employees in order to be as effective as possible in its activities. The training programs chosen should address the actual needs identified and expressed during performance evaluation sessions.
1.13 Bond
As part of the staff and organizational development activities, NGO may at times decide to send a designated staff person for trainings and/or further studies both abroad as well as at local level. NGO will bear the full/partial costs of the trainings/studies for this. However, the designated staff sponsored for the trainings/studies is required to sign a bond with NGO that requires him/her to complete the full tenure of working with the organization.
1. Purpose and Categories of Personnel…..2. Volunteers and Personnel Recruitment…..3. Appointment Letter and Staff Orientation at the NGO…..4. Employee Salary Benefits in NGOs…..5. Travel Rules & Regulations at NGO…..6. Holidays and Leave in NGOs…..7. Employee Termination Rules in NGOs…..8. Conflict Management Policy in NGOs…..9. Settling Grievance Policy in NGOs…..10. Peformance Evaluation System Policy for NGOs…..11. Policy for Annual Performance Evaluation at NGOs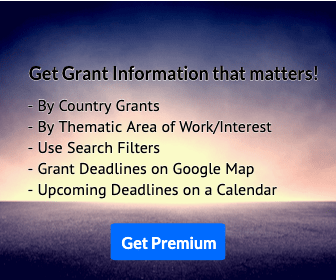 More NGO Operational Policies:
1. General Personnel Policy (also Human Resource Policy)
2. Communications Policy
3. Computer Policy
4. Procurement Policy
5. Fixed Assets Policy
6. Finance Policy