One of the most important strategies for successful fundraising is to develop strong and long-lasting relationships with institutional donors. But where do we start, and how do we build relationships successfully? Whether your NGO is working with governmental, foundation, or other types of donors – this training video will provide you with the skills needed to do so successfully.
In this 90-minute duration video you will learn:
√ Why do we need to network with institutional donors?
√ How do I identify and reach donors?
√ What are some good techniques to build a relationship?
√ What if a donor doesn't want to network?
√ How can we keep the relationship going?
You can also download the resource guide and the slideshow.
The Trainer
Erik Detiger is an independent consultant and trainer, with over a decade of experience working in the field of international philanthropy and fundraising. A highly successful international project manager and fundraising professional, Erik has raised over US $100 million for numerous international projects from a wide variety of institutions. He has developed 100s of proposals for scores of donors. He will share a wealth of first-hand knowledge and expertise on what it takes to successfully raise funds.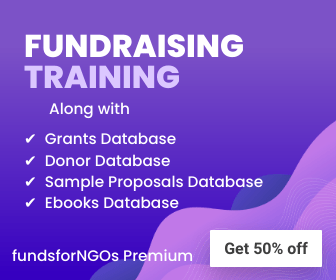 To access the video and downloads, please login here.
Not a Premium Member? Sign up now at 50% Discount. Premium Members get exclusive access to early grant announcements, funding intelligence, donor database, sample proposals, funding calendar, downloadable resource guides, training videos and a dedicated customer support. You can access all these features and more by instantly signing up here.