The webinar video on 'How to Raise Funds from DFID' is now available online.
The Department for International Development (DFID) in the United Kingdom is a major source of funds and partnership opportunities for NGOs around the world. DFID offers a significant amount of funding resources for NGOs through grant opportunities and requests for applications. Its funding resources support a wide range of issues areas: education, health, poverty reduction, the environment, water and sanitation.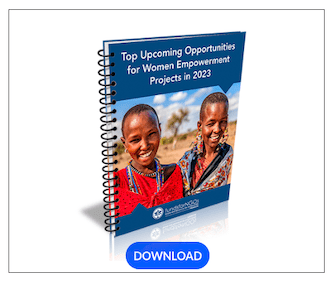 Despite this, many NGOs often do not apply for funding with DFID because of the complexity and highly competitive nature of the DFID grant system including difficulty in understanding grant guidelines, compilcated instructions and more.
This entry-level webinar will help NGOs identify and apply to DFID request for applications and grant opportunities.
This video covers:
DFID Geographic Landscape: Geographic priorities, Issue Sectors and Financial Instruments & Eligibility
How to Participate: Information sources for upcoming calls for proposals
The Application Process: The Request for Application Process & the Basic overview on developing the Letter of Interest (LOI), Budget and Full Grant Application
Trainer
Megan Kenna is an entrepreneurial resource mobilization professional, with international experience raising funds for NGOs, start-ups, and development organizations in the US, Europe, and Africa. Megan has worked with dozens of governmental and international organizations. She is an experienced proposal developer, having raised over US$60 million for a range of program around the world. Megan has developed a broad range of successful applications to government agencies, including USAID and DFID, for development organizations large and small. She has worked in both the US and Europe. ​
To access this video and related resource material, FundsforNGOs Premium Members can login here. Not a Premium Member? Sign up here!