Deadline: 22 February 2016
Are you working in the public sector or in the economy? Do you want to continue your education and network with committed Europeans? Do you want to develop and implement new ideas and innovative concepts? If yes, then apply for Kolleg for Good Governance 2016–2017 program.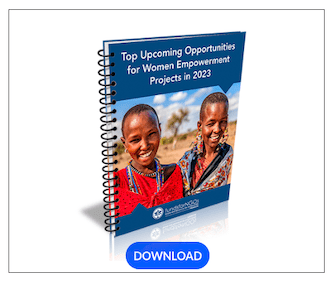 Robert Bosch Stiftung in cooperation with the German Council on Foreign Relations (DGAP) is seeking applications from young executives for the Carl Friedrich Goerdeler Kolleg for Good Governance 2016–2017 program to provide professional training in the field of good governance to a new generation of executives
Focus Areas
Acting Responsibly: Participants will receive additional training and certification in the areas of administration modernization and good governance.
Gaining insight behind the scenes: Participants will learn how good governance is practiced in administration, business, and civil society by means of practical examples in Germany and the EU.
Shaping Sustainable Plans: Participants develop their own plans for a project relating to conditions in their own countries, receive training as project managers, and initiate their projects in the course of their year at the Kolleg.
 Benefits
extend participants professional training in seminars and to take an active part in discussions and project workshops,
build up participants network of contacts in Germany, the EU, and all participating countries
make a contribution to the development of good governance in the relations between public administration, business, and civil society.
Its year-long program offers future policy makers the opportunity to deepen their knowledge of political interrelationships and international cooperation.
Participants will meet with experts from civil society, politics, and administration in Germany and the EU, and receive advanced training in the field of administrative modernization and good governance.
The Kolleg provides the participants with the opportunity to develop and implement their own project in the area of good governance which relates to their work and is of use for their home institution.
During the Kolleg, the participants advance and improve their projects and are accompanied by an experienced project coach.
These encounters allow all the participants to discuss and share their ideas and experiences in a unified Europe.
Participants are given the opportunity to spend certain days observing institutions in Berlin and the surrounding areas that are related to their field of work.
Eligible Countries: Armenia, Azerbaijan, Belarus, Georgia, Moldova, Russia, Turkey, and Ukraine
Eligibility Criteria
citizenship of one of the eligible countries mentioned above.
residency in one of these countries
a university degree, with proof of outstanding academic performance
several years of professional experience in relevant areas (with responsibilities in personnel or budget matters)
the support of your employer
a specific idea for a project and an interest in good governance and political thought
a strong sense of social responsibility and commitment in addition to strong leadership qualities
excellent German as well as English language skills
 For more information regarding the application procedure and more, please visit Kolleg for Good Governance 2016–2017 program.