Visit the eligibility criteria and application procedure for the UN Trust Fund below. You can also find the list of countries eligible to apply for the fund below.
Eligible Countries: Afghanistan, Angola, Bangladesh, Benin, Bhutan, Burkina Faso, Burundi, Cambodia, Central African Republic, Chad, Comoros, Congo DR, Djibouti, Equatorial Guinea, Eritrea, Ethiopia, Gambia, Guinea, Guinea-Bissau, Haiti, Kiribati, Lao PDR, Lesotho, Liberia, Madagascar, Malawi, Mali, Mauritania, Mozambique, Myanmar, Nepal, Niger, Rwanda, Sao Tome and Principle, Senegal, Sierra Leone, Solomon Islands, Somalia, South Sudan, Sudan, Tanzania, Timor-Leste, Togo, Tuvalu, Uganda, Vanuatu, Yemen, Zambia, Democratic People's Republic of Korea, Kenya, Tajikistan, Zimbabwe, Armenia, Bolivia, Cabo Verde, Cameroon, Congo, Cote d'Ivoire, Egypt, El Salvador, Georgia, Ghana, Guatemala, Guyana, Honduras, India, Indonesia, Kosovo, Kyrgyzstan, Micronesia, Moldova, Morocco, Nicaragua, Nigeria, Pakistan, Pakistan, Paraguay, Philippines, Samoa, Sri Lanka, Swaziland, Syrian Arab Republic, Tokelau, Ukraine, Uzbekistan, Viet Nam, West Bank and Gaza Strip, Albania, Algeria, Antigua and Barbuda2, Argentina, Azerbaijan, Belarus, Belize, Bosnia and Herzegovina, Botswana, Brazil, Chile, China, Colombia, Cook Islands, Costa Rica, Cuba, Dominica, Dominican Republic, Ecuador, Fiji, Former Yugoslav Republic of Macedonia, Gabon, Grenada, Iran, Iraq, Jamaica, Jordan, Kazakhstan, Lebanon, Libya, Malaysia, Maldives, Marshall Islands, Mauritius, Mexico, Montenegro, Montserrat, Namibia, Nauru, Niue, Palau, Panama, Peru, Saint Helena, Saint Lucia, Saint Vincent and the Grenadines, Serbia, Seychelles, South Africa, Suriname, Thailand, Tonga, Tunisia, Turkey, Turkmenistan, Uruguay, Venezuela, Wallis and Futuna.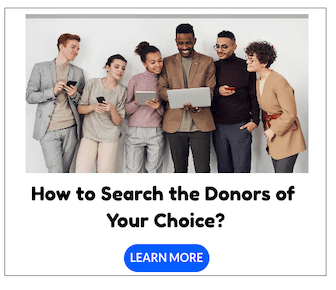 Eligibility Criteria
Women-led and women's rights organizations that are legally registered in the country of implementation and that have specialized knowledge, expertise and track record of working in women's human rights and prevention and/or elimination of violence against women and girls.
Civil society organizations that are legally registered in the country of implementation.
Regional/international civil society organizations and networks that have national presence in the country and/or territory of implementation. In this case, the proposal must be focused on a single country and demonstrate how the proposed intervention will contribute to national change and/or capacity development and ownership of national and local organizations in the implementation. Organizations must also demonstrate that they or their national implementing partners are legally registered in the country (or territory) of implementation.
Operational research/evaluation institutions specialized in gender equality and gender-based violence.
Government authorities at central/national, sub-national and/or local levels, including National Women's Machineries and other sectoral Ministries.
How to Apply
Applicants are expected to submit proposals online in the form of a brief Concept Note.
Applications can be submitted in the following languages only: English, French and Spanish.
For more information, please visit UN Trust Fund.