Deadline: 29 February 2016
The United States Agency for International Development (USAID) is seeking applications for a cooperative agreement from all U.S. and non-U.S. qualified organizations (other than those from foreign policy restricted countries) for funding to support a program entitled Integrated HIV Prevention and Health Services for Key and Priority Populations (HIS-KP) in the Republic of Mozambique.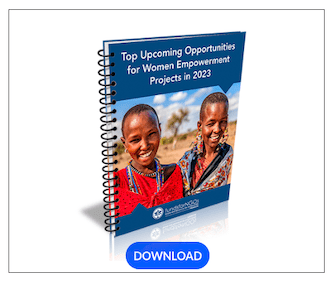 This program seeks to Improve Health and HIV Outcomes among Key and Priority Populations. The emphasis of this program is to make quality services available by means that can be scaled, including through improved referrals and linkages across the continuum of both community and clinic-based services. To ensure that this is a sustainable goal the program proposes an integrated community mobilization and structural interventions approach.
Expected Outcomes
The program goal will be achieved through the following results:
Access to integrated and comprehensive HIV interventions and health services for key and priority populations is increased.
Enabling environment that decreases social and structural barriers in accessing HIV and related services for key and priority populations is promoted.
Mapping, monitoring and tracking systems of services offered to key populations across the continuum of care is strengthened
Program Operation Guiding Principles
Cooperation and Collaboration
Participation of Beneficiaries
Scale and Coverage
Best Practices and Creativity
Quality
Participatory Data Monitoring and Use
Cost Sharing and Program Income
Public-Private-Partnership
Grant Information: USAID intends to provide up to US$20,000,000 in total USAID funding for the life of the activity.
Eligibility Criteria
New Partners: USAID encourages competition in the award of grants and cooperative agreements to identify and fund the programs that best achieve Agency objectives. USAID also encourages applications from potential new partners.
Eligibility Requirements: All qualified U.S. and non-U.S. organizations (other than those from foreign policy restricted countries) are eligible to apply
Ceiling Level: The proposed ceiling level of $20 million has been determined from

Current activities and funding levels from PEPFAR sources serving Key and Priority Populations;
an Independent Government Cost Estimate to determine the amount of funding needed to obtain expected results and targets of this NOFO, and
Strategic planning in conjunction with the USG interagency PEPFAR team of planned KP funding levels.

Cost Share Requirements: USAID/Mozambique has determined that cost sharing on the part of a qualified cooperative agreement partner is not required.
Responsible Entity: The successful Applicant will be responsible for ensuring achievement of the program objectives.
How to Apply
Interested applicants can register themselves and can download the complete Notice of Funding Opportunity at the address given on the website.
For more information, please visit Integrated HIV Prevention and Health Services.