Deadline: 21 April 2016
The United States Agency for International Development (USAID)/Mongolia is seeking applications from qualified US and non-US nongovernmental organizations, private voluntary organizations, public international organizations, for-profit organizations, and consortiums of US, local and/or international organizations to fund Mongolia's Emerging Leaders Activity that will support the development of emerging Mongolian leaders while strengthening principles and values in democracy and good governance throughout Mongolia.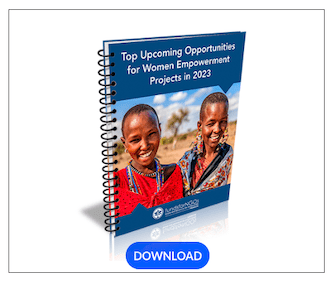 The aim of the activity is to increase citizen engagement in the democratic process, influence public servants in ways that enhance good governance, and promote decision-making that responds to national and local needs.
Objectives
Inculcate in the next generation of Mongolian leaders the democratic values and know-how to engage constructively with and within their government on good governance;
Spread this knowledge and know-how to young leaders from other emerging democracies; and
Activity Components
US.-Mongolia Emerging Leaders Program
Mongolia Emerging Leaders Alliance
Program on Civic Education for Mongolia's Youth
Grant Information: Subject to funding availability, USAID intends to provide $2,500,000 in total USAID funding over a two year period.
Eligibility Criteria
All U.S. and non-US nongovernmental organizations (NGOs), private voluntary organizations (PVOs), public international organizations (PIOs), consortiums of organizations, and for-profits (provided they forego profit), may participate.
USAID welcomes applications from organizations which have not previously received financial assistance from USAID.
Applicants must have established financial management, monitoring and evaluation processes, internal control systems, and policies and procedures that comply with established U.S. Government standards, laws, and regulations.
The successful applicant will be subject to a responsibility determination (which may include a pre-award survey) issued by a warranted Agreement Officer (AO) in USAID.
How to Apply
Interested applicants can submit their application forms either by post or electronically at the address given on the website.
For more information, please visit Mongolia's Emerging Leaders Activity.